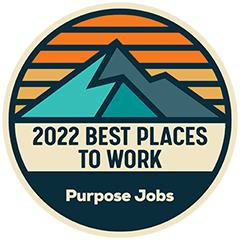 5 reasons to make Nutshell your new home (figuratively speaking, of course)
#1

 We need people who can make an impact

Nutshell is a growth-stage business with very ambitious goals. No matter what your professional or educational background is, if you never back down from a challenge and take pride in your work, we want you.
#2

 We're solving meaningful problems in innovative ways

Know any cool small businesses? We know (and love) thousands of them! That's why we're designing, building, marketing, and supporting cutting-edge software that helps small businesses thrive. You'll learn something new every day at Nutshell and be able to see your real-world impact on the people who choose to use Nutshell as their growth software.
#3

 We're proud to support the Ann Arbor community

Ann Arbor is one of the region's tech success stories and Nutshell is an established member of that community. We host the SE Michigan JavaScript Meetup right in our own office, and Nutshellers have been featured presenters at numerous conferences, including The Small Business Web Summit, CodeMash, Detroit Dev Day, BrightConf, Girl Develop It, and the Great Lakes Software Excellence Conference.

Nutshell is committed to doing our part to create an equitable and just society, and has supported local organizations including Hack the Gap, Black Girls Code – Detroit, Detroit Justice Center, Survivors Speak – Ypsilanti, and SafeHouse Ann Arbor.
#4

 We work in the heart of the action

Nutshell's modern, energetic office in downtown Ann Arbor is within walking distance of everything and loaded with all the resources our team needs to create amazing things.We enjoy flexibility in our working locations and hours. We've been working from home since 2020, and are excited to eventually return to our workspace in Cahoots.
#5

 We'll treat you right
Nutshell offers established-company perks (competitive compensation, health benefits, 401(k) matching, paid parental leave, family-friendly outings, and an experienced leadership team), plus all the trappings of a startup (offsites in northern Michigan, trivia nights, an office writing club, a #dadjokes Slack channel, and desks that go up AND down).
Our team cares about creating and facilitating an inclusive environment for everyone. We don't discriminate based on race, gender, religion, color, sexual orientation, gender identity and expression, age, disability, veteran status, or other factors that serve to increase our diversity, creativity, and experiential differences.
---