Stress-free
sales and marketing
Meet the all-in-one CRM that helps B2B teams close more deals.
Try Nutshell free for 14 days
Thank you! Your submission has been received!
Oops! Something went wrong while submitting the form.

"
We came over from Salesforce after six years of use and our sales team couldn't be happier.
"
Nutshell is hands down the most user-friendly CRM I've ever used. LOVE LOVE LOVE Nutshell!
Phil C.
Software Consulting Services, LLC
"
We left Hubspot for Nutshell because Hubspot was too complex. Nutshell makes software for humans.
"
Absolutely amazing customer and product support. I'm in love with Nutshell inside and out.
"
Nutshell has helped my staff clear up literally 50% of their time.
Jennifer A.
Eclectic Music
Trusted by over 3,000 businesses
All the Features You Need!
Whether you're moving on from spreadsheets or from another CRM, Nutshell has all the core CRM features you need, as well additional features that can help you accelerate your business growth!
Get an inside look at Nutshell
World-class live support for all customers
We want you to succeed. That's why we don't charge extra for support. Our friendly support team has your back from the moment you start your trial. We'll even help migrate your data so you can get up-and-running fast.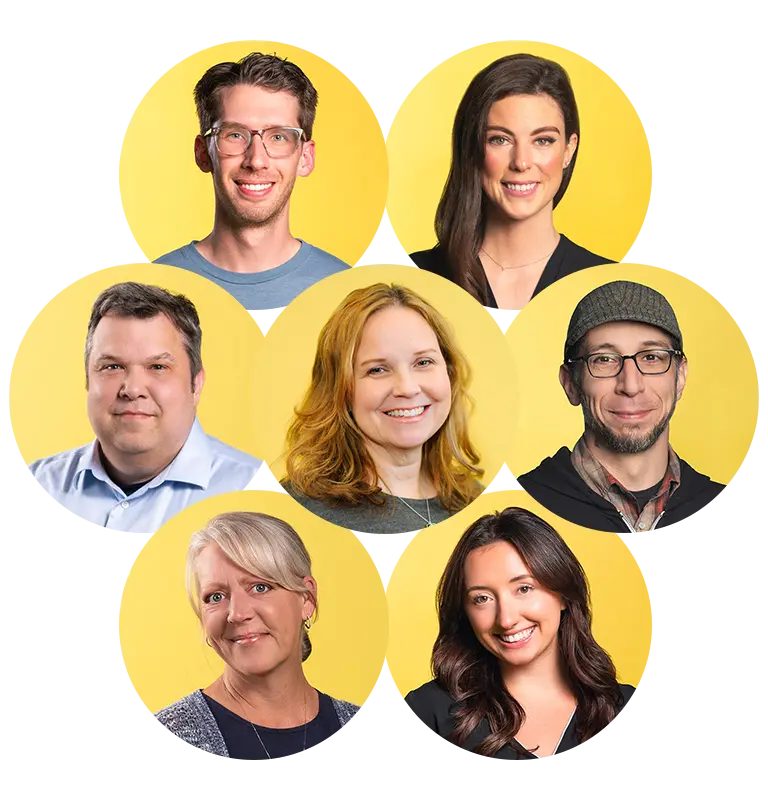 Head-to-head comparison vs. the top players
The information below reflects Nutshell Pro and comparable plans.
SALES REPORTS AND ANALYTICS
CONTACTS AND COMPANY RECORDS
IN-APP PHONE DIALING AND RECORDING
PIPELINE MANAGEMENT FEATURES
NATIVE EMAIL INTEGRATIONS
MARKETING EMAILS AND AUTOMATED DRIP SEQUENCES
MOBILE BUSINESS CARD SCANNER

Unlimited customizable pipelines
Drag-and-drop board, list view, map view, chart view
Included; personal email sequences can be set up to automatically trigger based on pipeline stage
Can send 150 emails per month for free; additional charge per contact above limit (additional 2,500 contacts for $35)

10 dashboards, 10 reports per dashboard
2 customizable deal pipelines
Limited to 500 minutes per month
1,000 marketing contacts included; additional charge per contact above limit (additional 2,000 contacts for $50)
Yes; no mobile mapping features available

Unlimited customizable pipelines
Available as a paid add-on
Available as a paid add-on
Yes; ability to view leads on an interactive map
Not included; third-party apps available

20 customizable pipelines
Up to 300 recipients per user
Yes; ability to view leads on an interactive map
Not included; third-party apps available