Capture the information you need
Name, phone number, and email address are a good start. But what if you need your visitors to upload files, answer multiple choice questions, or expertly describe the sound of their cat's cough? Nutshell's perfectly customizable forms make it possible.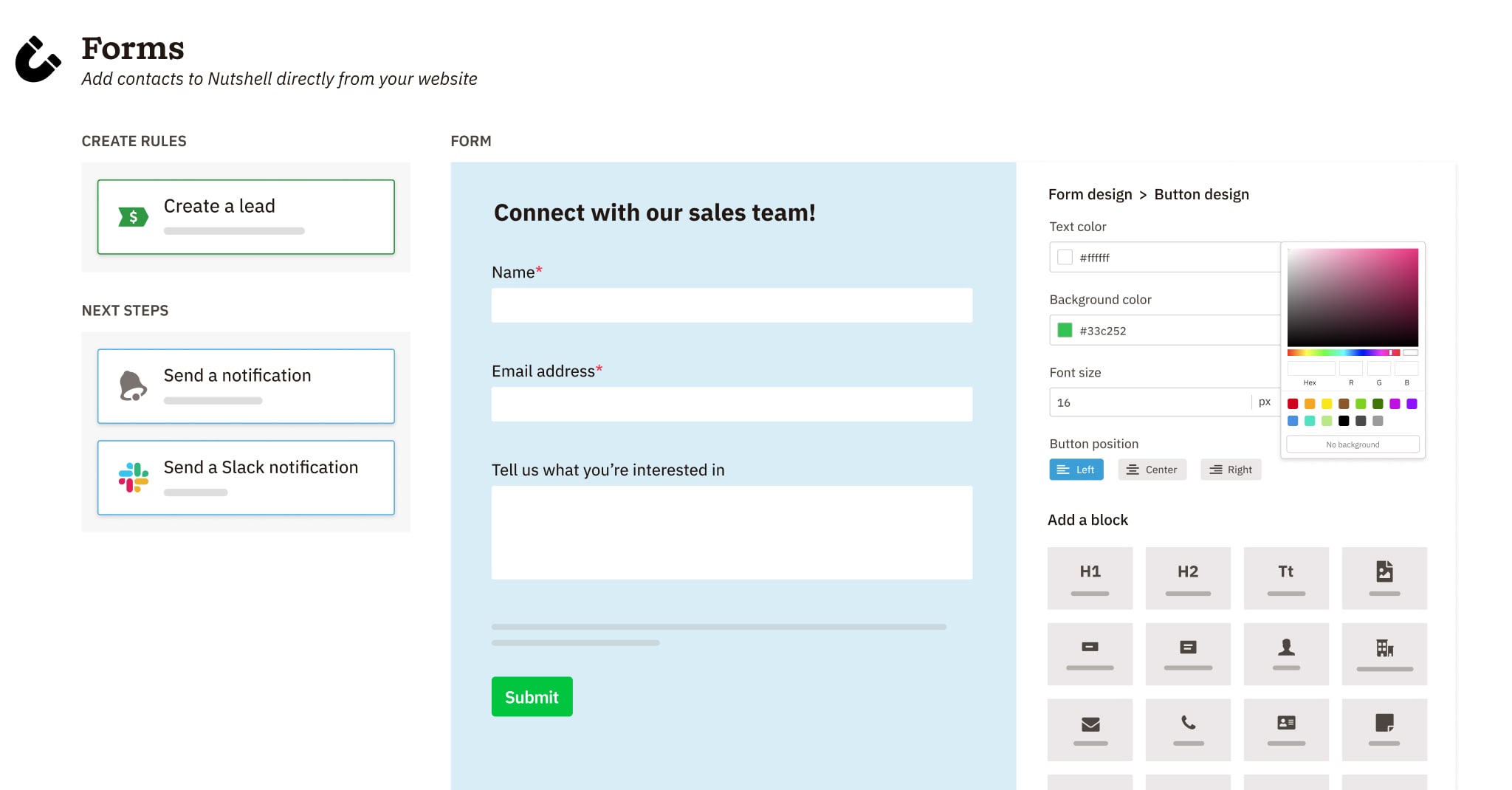 Manage new contacts automatically
Nutshell Forms can create new people, companies, and leads in your CRM, add tags to new contact records, and drop form-fillers into the email marketing audience of your choice—all without any manual effort from your team.
Add forms to your website with just two clicks
Don't have a developer to wire up your form to your website? You don't need one! We'll provide you with an embeddable code that can be easily copy-and-pasted into your site. Each form also includes a shareable URL that directs your customers to a hosted page where the form lives.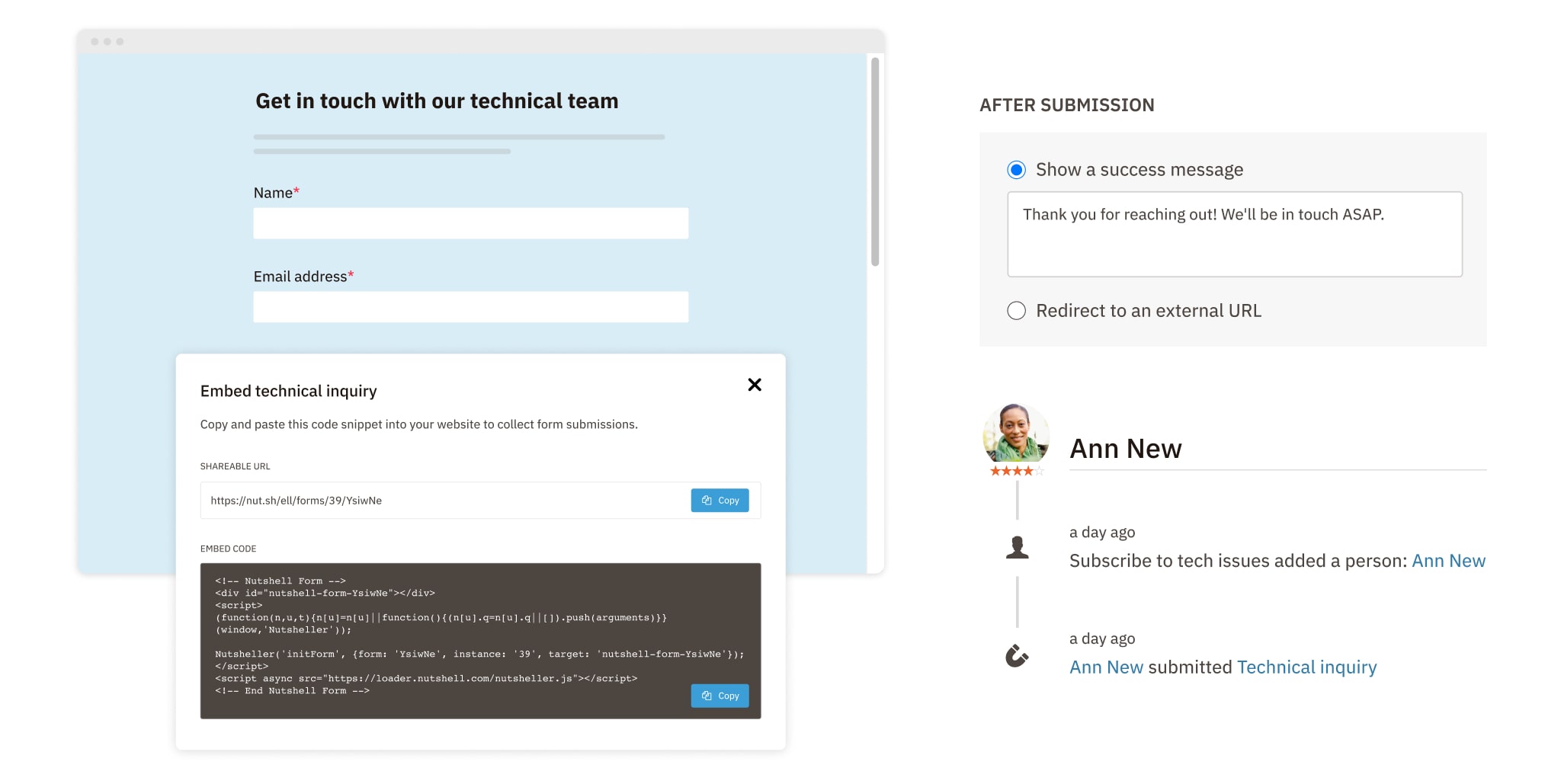 Track the effectiveness of each form
Wherever your form lives, Nutshell will automatically track how many visits your page gets, how many form submissions are received, and the conversion rate of page visits to form submissions.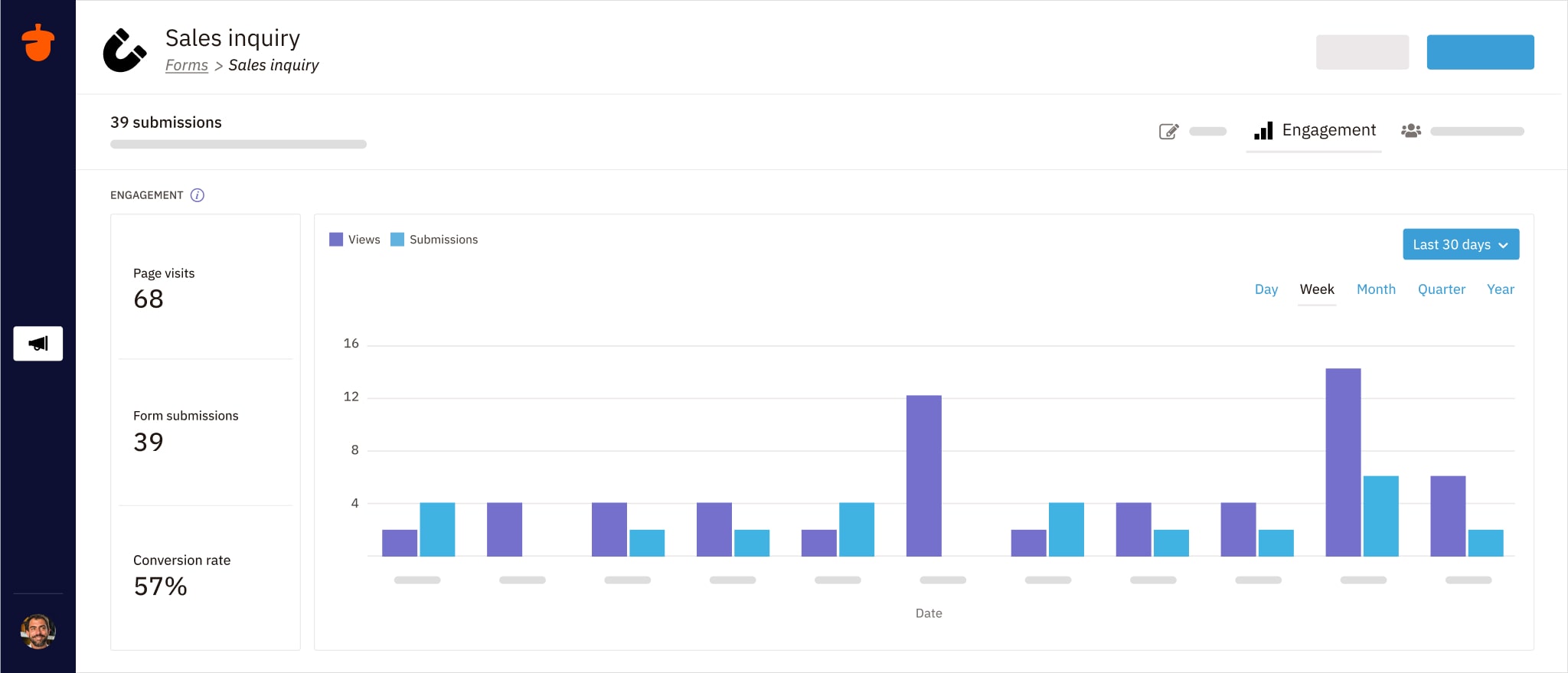 Turn form submissions into outreach lists in seconds
Segment and filter form submission lists to send sales and marketing emails to all the right people.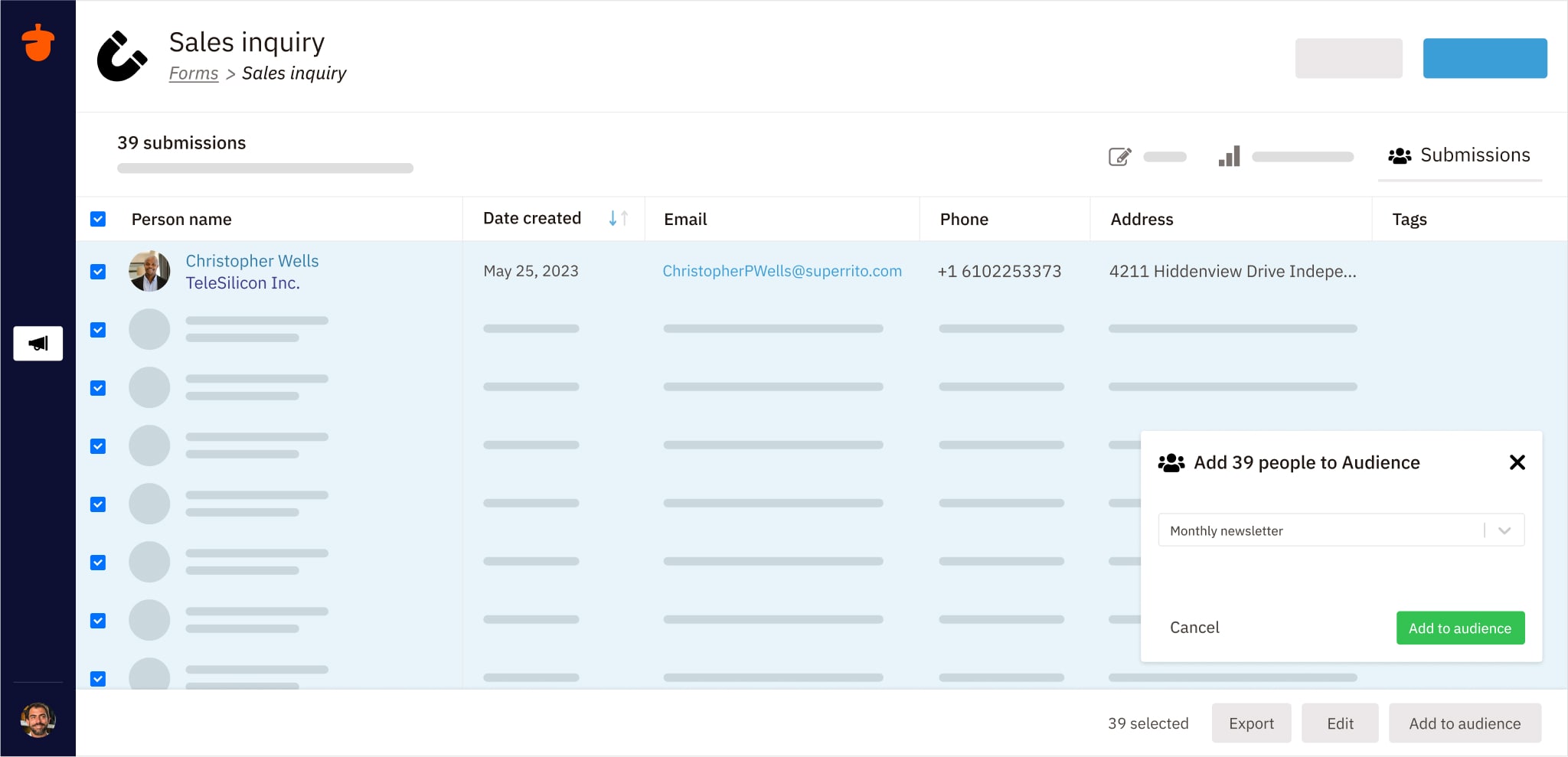 Connected forms
Connected forms uses Nutshell Analytics to track form submissions and connect the forms on your site to Nutshell. When new forms are submitted, Nutshell creates or updates your companies, people, and leads. Set up notifications about new form submissions to stay on top of what's happening.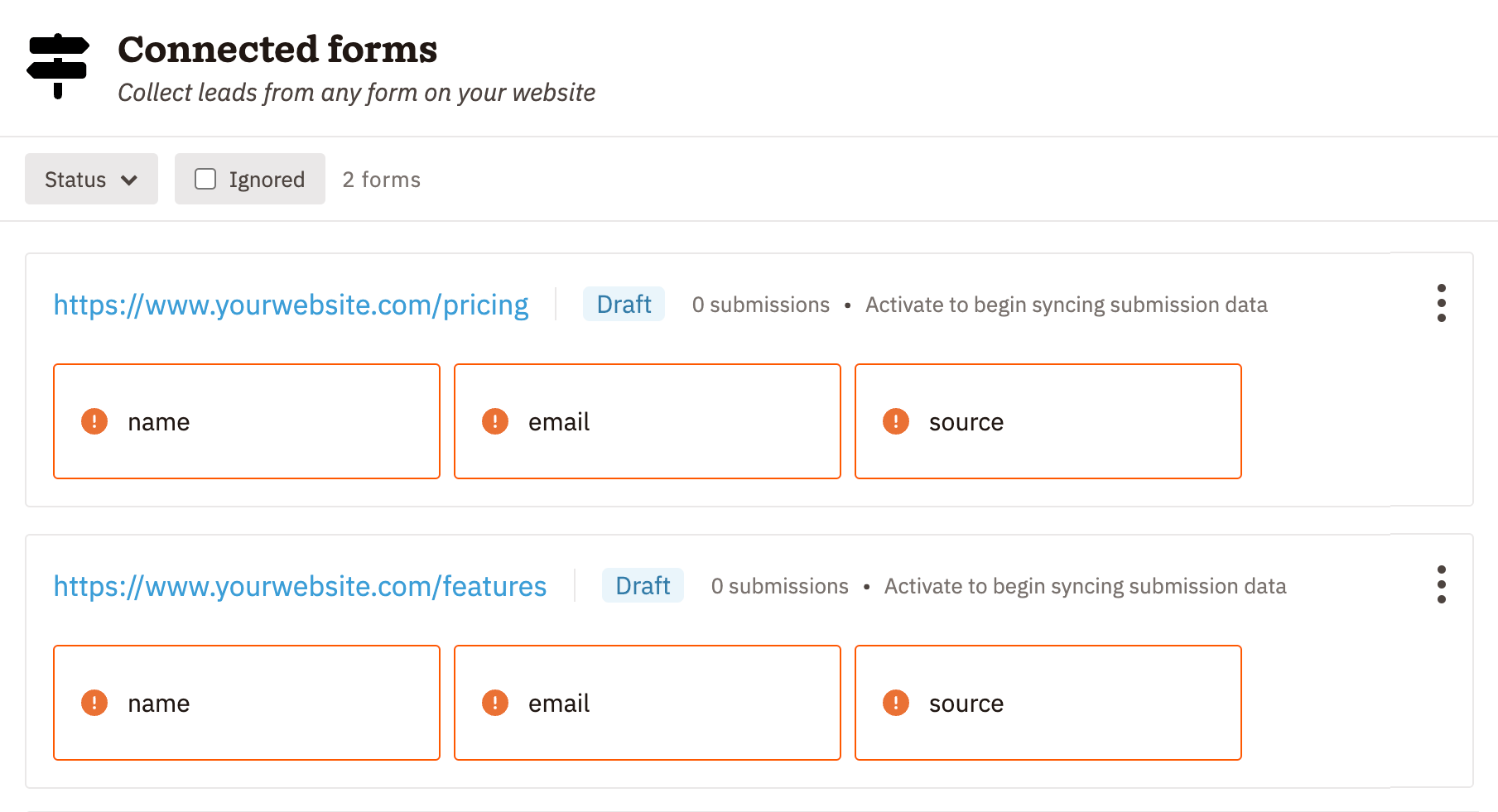 Absolutely perfect CRM. Nutshell is the best on the market.
Jonathan R. K23 Media
See Nutshell in Action!
Try Nutshell free for 14 days or let us show you around before you dive in.