Design your perfect sales process
Nutshell helps you unearth your business's current sales process and customize it for maximum efficiency. By defining how leads are auto-assigned to your reps and providing your team with guidance and reminders at each stage of the sale, you'll prevent important deals from falling through the cracks.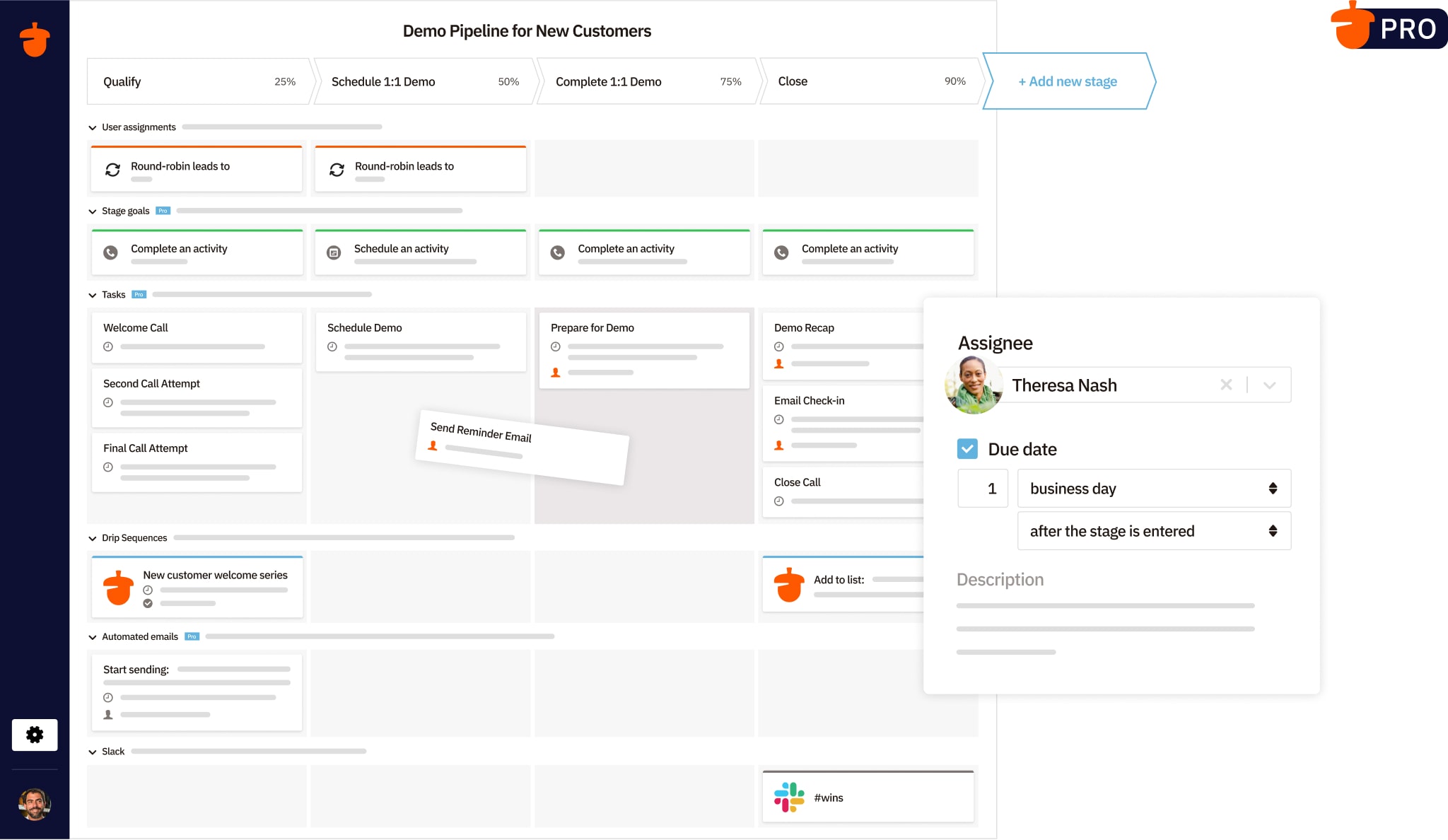 Reduce your "non-selling activities"
No more manually moving leads through your pipeline: Nutshell automatically advances your leads from stage to stage once they've met your defined goals, and updates the lead confidence for you. Use Nutshell Campaign's automated drip sequences—or our one-click integration with MailChimp—to send the right message to your prospects at the right time, without having to spend all day updating lists.
See Nutshell in Action!
Try Nutshell free for 14 days or let us show you around before you dive in.
Provide the guidance your team needs
Nutshell shows your reps exactly what they need to do in order to advance each lead (along with some valuable direction from the boss). Automated reminders ensure that reps complete each task on time, and help speed up the onboarding of new sales reps.
Generate more replies without even trying
How many more deals could you close if you didn't have to spend half your day writing emails? Nutshell's powerful personal email sequences can be automatically triggered from the pipeline stage of your choice, and they'll shut off as soon as your prospect replies. From your first touch to your last "breakup" email, we'll remember the follow-up for you.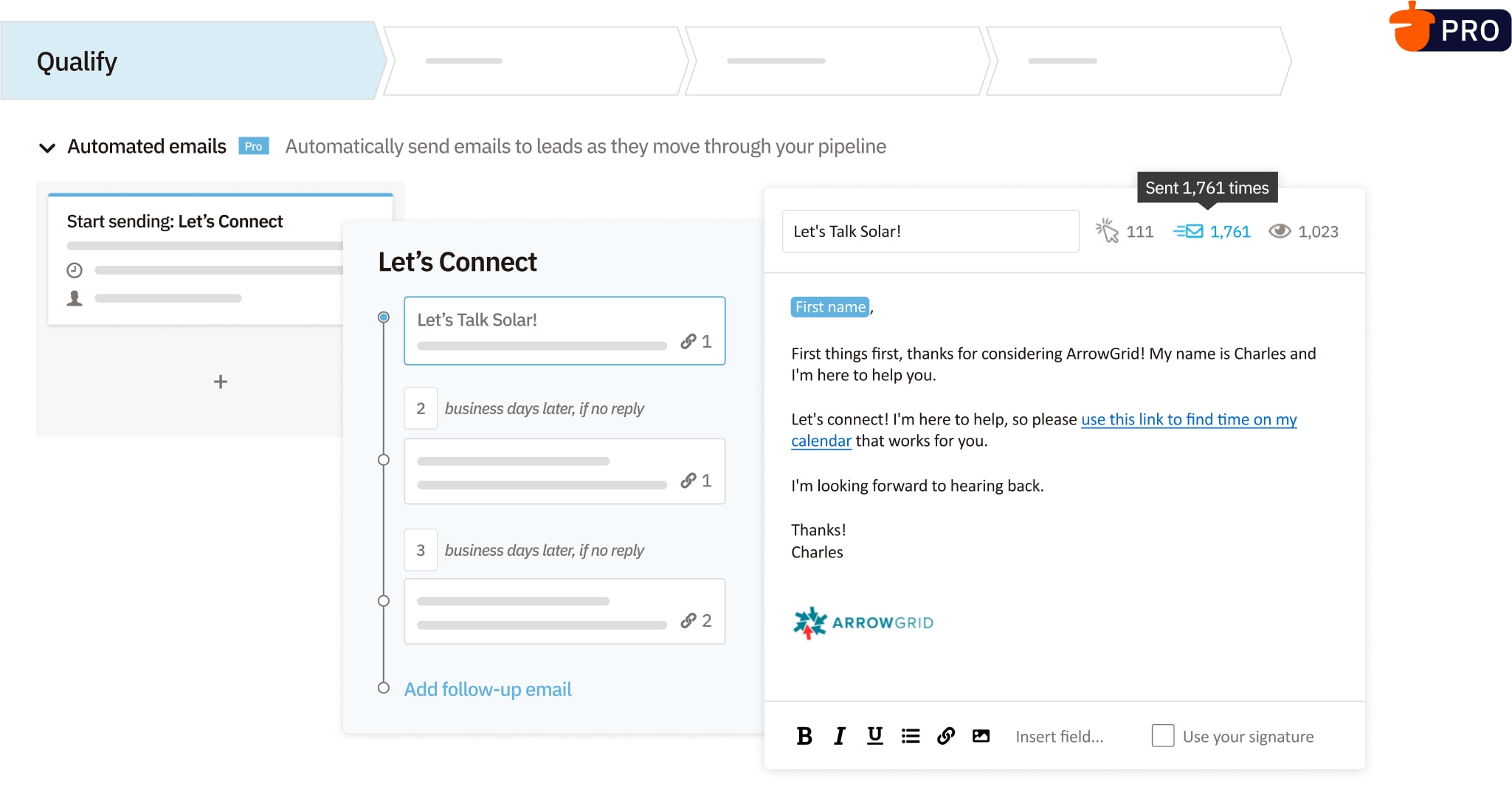 Measure your impact
By creating consistency in how and when leads move from stage to stage, Nutshell allows sales managers and business leaders to accurately evaluate the health of their sales funnel and make targeted improvements. (Learn more about Nutshell's powerful Funnel report and other sales analytics tools here.)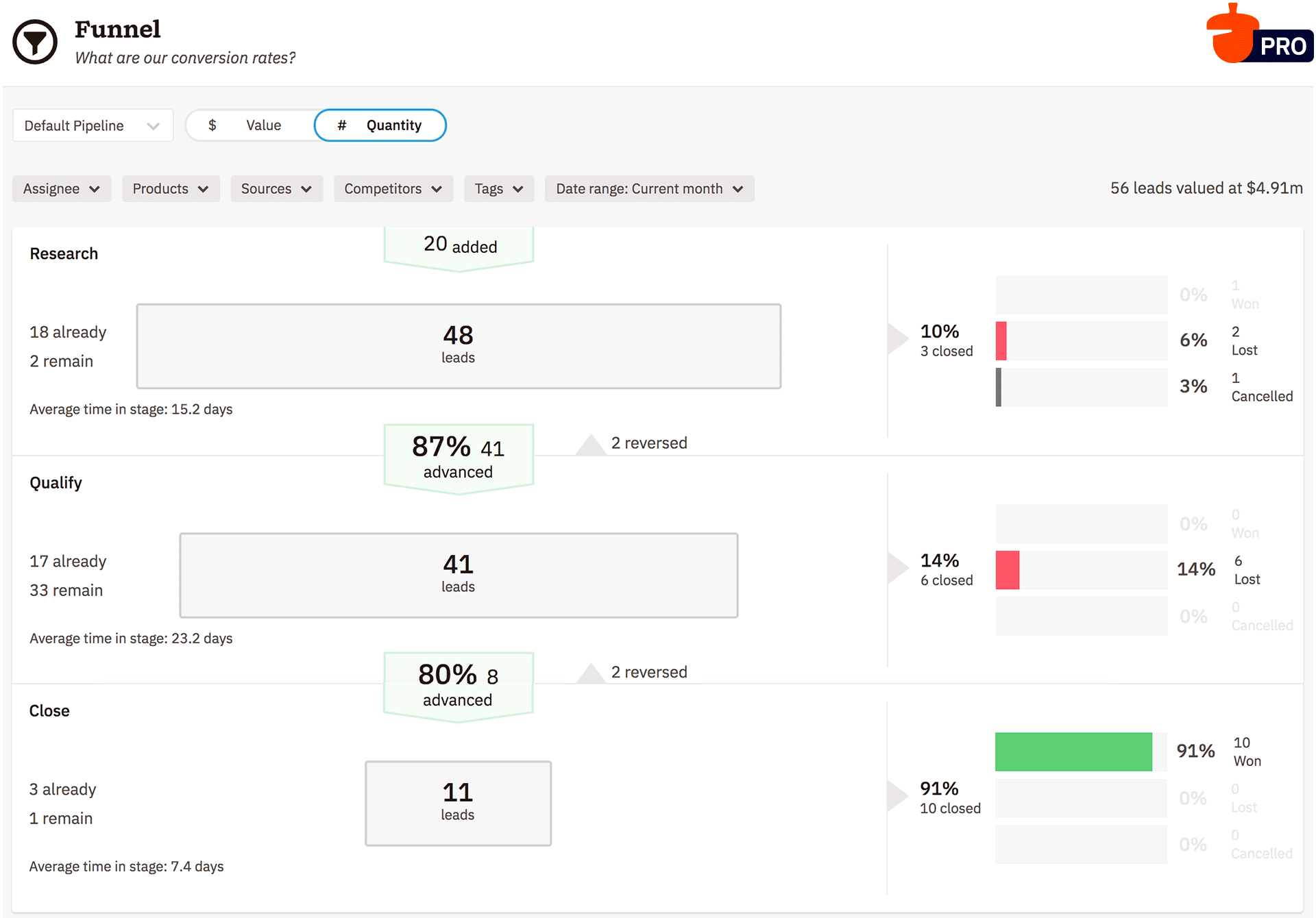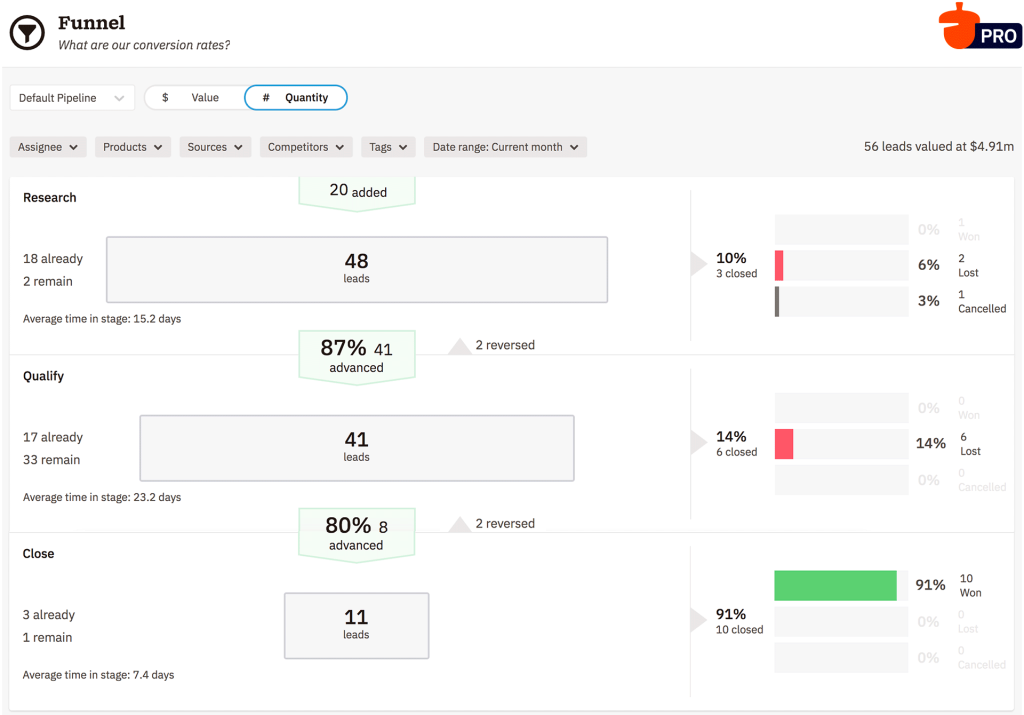 The main feature that we all love here is the sales process component. We have built an amazing sales process in Nutshell that has lead to us having around a 30% close rate for all our leads.

Matthew W. Product Manager SafetySync
Powerful growth software for every budget.