Scale up your personal outreach
Want to get more of your email recipients to take action? Our personal email sequence tool allows you to create and schedule one-on-one sales drips that are more likely to capture attention. Nutshell triggers a sales sequence at the pipeline stage of your choice, remembers the follow-up for you so that valuable prospects don't float away, and stops the sequence as soon as they reply.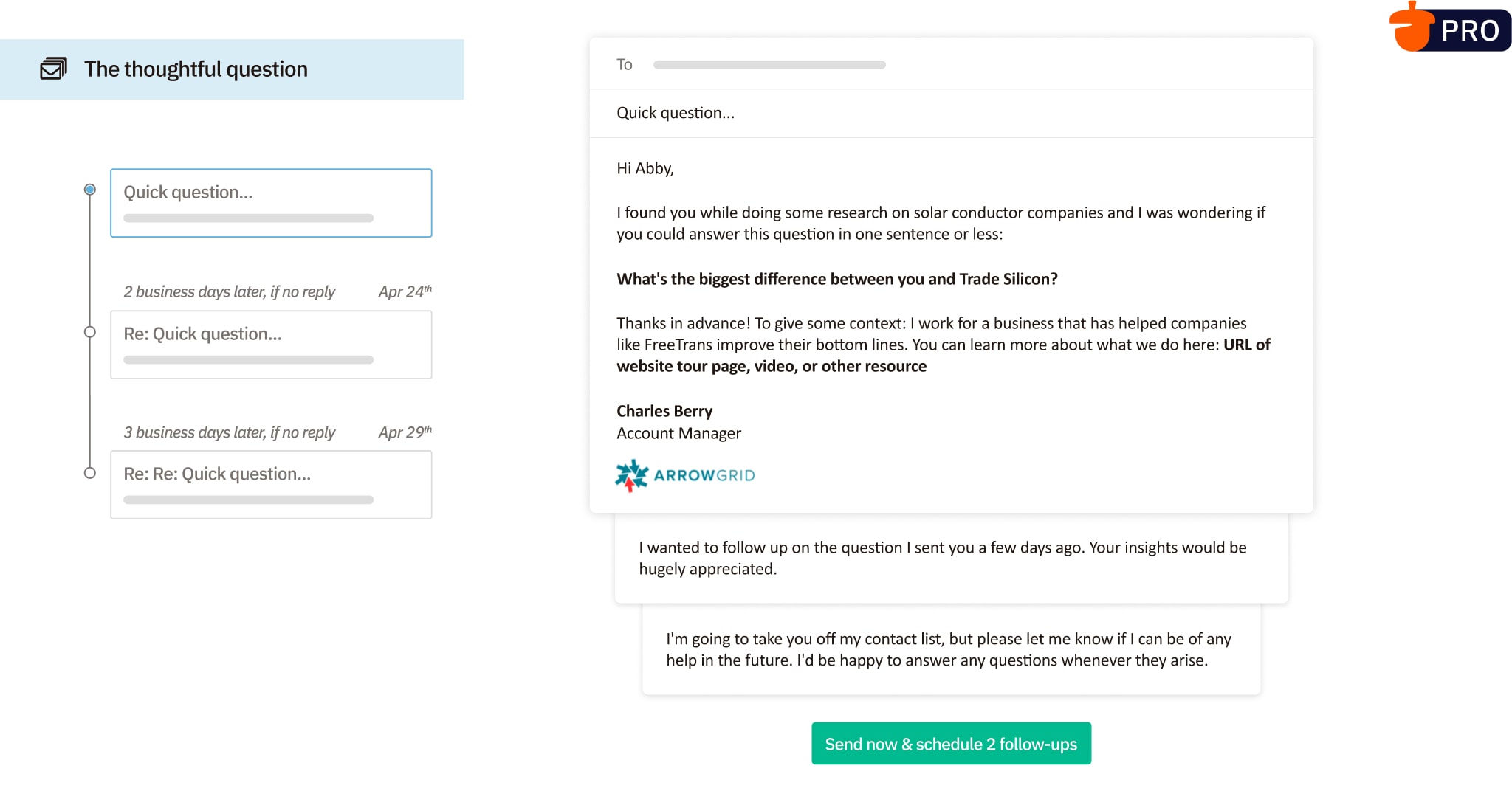 Understand what's working
Having hard data is a lot better than going with your gut. Nutshell measures the reply rates of your email sequences and shows you how many times each individual message has been viewed, so you can identify your most effective campaigns. Our email health counter even lets you know when you're sending too many emails in a single day, which can lead to your messages winding up in the spam folder; Nutshell keeps your emails in the inbox where they belong.

Save your fingers
Retyping the same emails over and over again is one of the most tedious parts of a sales job. Nutshell's email templates are easy to set up and even easier to deploy, so you can send the perfect response to a prospect in seconds, not minutes. Your time is valuable—let Nutshell handle the grunt-work.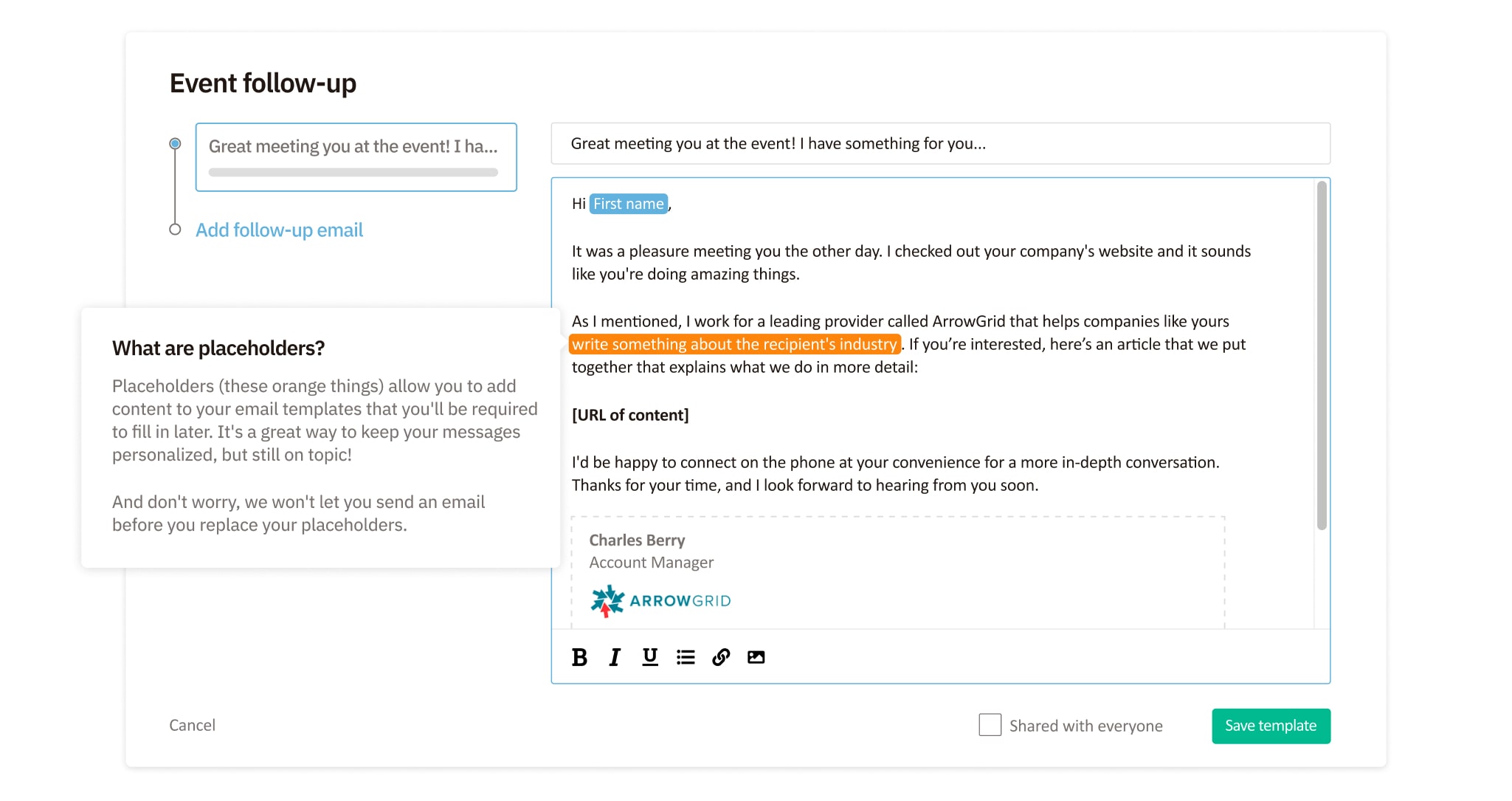 Create email lists in a flash
You won't believe how easy it is to email a group of related customers in Nutshell. Just filter your contacts by location, industry, assignee, or any custom attribute, and start drafting an email to that list with a single click. Your days of hunting down scattered email addresses are over.
Laser-focus your marketing emails
Send your prospects the right nurturing content at the right time, without lifting a finger. Nutshell Campaigns subscribers can deploy automated drip sequences based on pipeline stage, view the engagement of every marketing email in real time, and quickly find every recipient who opened and clicked.


We love that Nutshell integrates with our other software and is seamless…we didn't need tech nerds to help us get it done.

Gini D. Arment Dietrich, Inc.
See Nutshell in Action!
Try Nutshell free for 14 days or let us show you around before you dive in.