No matter the size of your business, or the industry it falls within, creating brand awareness can be tricky.
One way to establish strong brand awareness with your customers is by incorporating your brand into your email marketing campaigns.
Not only will this help your emails stand out in a perpetually crowded inbox, but they'll also ensure your customers get to know your organization, your brand, and your products.
Not only that, but when you do email marketing the right way, you'll be able to:
Boost customer loyalty
Increase ROI within marketing campaigns
Decrease the rate at which customers unsubscribe
Further establish your brand in the eyes of your customers
The right email to your customers can hold a lot of weight and power, so why not leverage it to your company's advantage? Not only is it a cost-effective strategy, but it's also a great way to stay relevant in the eyes of your customer.
Pull up a chair and let's get started.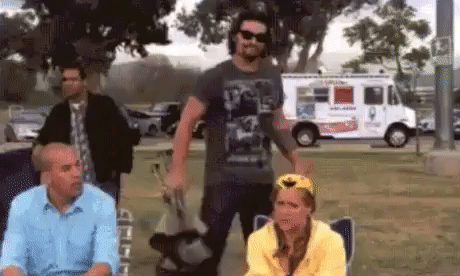 6 ways to combine your brand into email marketing
When you're ready to roll up your sleeves and start creating an email marketing strategy, utilize these six methods for incorporating your brand, its imagery, and your products into your customers' inbox.
People can smell an inauthentic message a mile away. And yes, even in their inbox. If you treat all of your readers the exact same way, chances are good that they'll start to notice.
In order to make sure the right elements of your brand reach the right people, you'll need to employ a segmentation strategy. The process of email segmentation is when you send out specific and relevant content to each individual subscriber.
This is key for brand awareness because not all of your content is going to be relevant for everyone, and you want it in front of the right people. You can segment your readers based on:
Age
Gender
Location
Industry
Once you have this data, you can personalize your emails as you see fit. Doing so ensures readers feel like you really know them and don't treat them all the same. This will boost your personal brand with your customers so they feel valued.
As an example, let's say you're an athletic equipment company about to release a new line of skis. You may consider sending the first round of emails announcing the new product to customers who have either bought skiing equipment from your company in the past or lives in a region where skiing is a popular activity.
At the end of the day, you want to keep your audience in mind before clicking send.
2. Find a template that works and stick to it
When creating an email template that aligns with your brand, here are some questions you can consider:
Are we using the same font as the one on our website?
Are the colors complementary to each other?
Is the logo represented accurately?
Is there a signature at the bottom including our company name?
Can it be easily accessed on all devices?
Is there a section that includes our social media channels?
Is there an unsubscribe link in case users wish to opt-out or change their settings?
Thanks to A/B testing, you can push out more than one version of the templates your team creates and see which one performs better. Some templates may work better for different segments of people.
The more data you can collect here will allow you to reinforce brand recognition in a way that converts while also being easily recognized as coming from your brand.
Regardless of the templates you choose to use, keep your brand guidelines in mind. If your brand is known for its soft yellow hues, don't create a template that's neon green. Think of the emails within your marketing strategy as an extension of your website or app. The brand identity should be the same.
The same can be said for the tone of voice being used. If your brand is corporate consulting, you'll need to keep it professional. If your brand is a beauty cosmetics brand, you can mix it up and have more fun.
No matter the direction you decide to go with, the tone and personality of your brand need to be consistent with all points of contact with your customer starting with the welcome email — and that includes their email inbox.
The tone should start with the welcome email and follow suit for every other message your brand sends.
3. Get creative in the subject line
An inbox can be a crowded place, and the subject line of your emails within your marketing campaign is your first chance to stand out.
After you know which template works for which customers, you can also start to play around with the subject line. You'll want to keep it short, concise, but also enticing enough to the customer.
A simple glance at your subject line should give your customer a clear idea of what the email is about. For instance, if your brand is offering a deal on a specific product, and the deal ends tonight, the subject line should tell customers that.
While the subject line gives you wiggle room to get creative and potentially have some fun, don't stray from your tone. Doing so catches your customers off guard and reduces the likelihood that they'll be reading what you remain has to say.
DOWNLOAD
Want to generate more leads? (Of course you do.)
The B2B Marketer's Toolkit collects 120+ of the best lead generation tips ever published on the Nutshell blog. Download it today!
GET THE TOOLKIT
4. Keep mobile in mind
85% of users use smartphones to access email. If you want your email to be read by those users, it needs to be written and formatted so your customers can access it on their smartphone.
Doing so means you need to consider elements like:
Font size
Location of your call-to-actions, links, and logo
Length
Load time
Before you send out your email marketing campaign, it's always a good idea to test how it'll appear on smaller screens, from mobile devices to tablets, so it can reach and be readable to as many customers as possible.
If your email is only formatted to be read on a desktop, you're losing out on a chance to reach the majority of your customers. It's also likely that, instead of reading your email, they'll be scrolling right to the bottom and clicking unsubscribe.
5. Be entertaining
When you utilize your brand guidelines as part of your email marketing strategy, it gives you an opportunity to stand out, entertain the readers, and showcase how you're unique. How you decide to do this is going to depend on other factors, like your tone and what your email is actually saying.
As a good jumping-off point, consider the fact that emails that contain graphics and GIFs have a better chance of performing than emails that are a single block of text.
It's possible that you're trying to keep it professional and a GIF won't work, but a graphic will almost always work, no matter the message or tone.
Be more creative than just a stock photo — consider including a photo of real employees, images from a workplace event, or even a video.
This is your chance for your audience to learn more about your company, its brand, and your products and services. It also allows you to humanize your brand and be authentic so your customers can know there are real people sitting behind the computer.
6. Be consistent in sending emails
In addition to being consistent with your templates, branding, and tone — the same can be said for how often you're clicking send.
As an example, don't bombard your subscribers with five emails in one week, only to go completely silent the next. You should be creating an instance where the customer is expecting an email from your brand and is excited to open it and see what you have to say.
Similarly, unless you're testing a new campaign strategy where you email your customers five days in one week, you don't want to smother your customers, either.
The last thing you want is for one of your emails to appear in their inbox, only for their response to be, "again?!". Give them some space while also being consistent with how often they can expect to hear from you.
Ready, set, send
After the templates have been made using design guidelines, the copy has been written, and you've previewed the email on varying screen sizes, it's finally time to click send. Remember that Rome wasn't built in a day and that it's okay if the first email within your marketing campaign isn't a viral success.
Stick to your strategy and your customers will soon know what makes your business different from all the rest.
ONE TEAM. ONE TOOL.
Powerful email marketing, minus the headaches
Nutshell Marketing plugs directly into your CRM data, so you can create highly targeted audience segments, track the impact of your emails in real-time, and manage all your communications out of a single tool. Get started for free!
LEARN MORE
Thanks to Helena Hertz on Unsplash for the awesome photography.