When something seems too good to be true, it's time to check the user reviews.
For those who haven't heard of Zoho—well, you probably have and just weren't aware of it. Zoho is a multinational technology company that provides web-based business solutions ranging from slide decks to recruitment to inventory management, and just about everything in between.
Zoho Corp does a lot of stuff.
Zoho was founded in 1996 under the name AdventNet, back when the internet made your computer emit cartoon noises, and data was stored on things called floppy disks (which weren't even floppy) that held a couple megabytes. Adobe Photoshop, for example, required over a dozen floppy disks to install on your computer.
So back then, in the days before Google Docs, it made sense to pay a company like Zoho for a web-based word processor: It meant fewer floppy disks to stuff into your computer. Or, for an enterprise, fewer floppy disks to stuff into 1,000 computers.
And Zoho's growth continued. In 2005, it released Zoho CRM, followed by Projects and Sheets in 2006, and Zoho Meeting in 2007. The next year it reached one million users, and would reach 50 million users in 2020.
The purpose of this article is to outline Zoho CRM specifically, as it pertains to comparable CRMs in terms of pricing and features.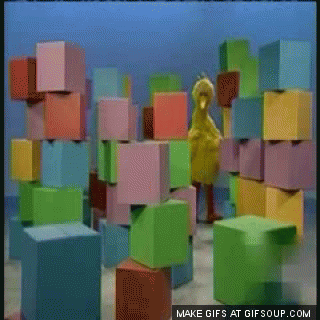 What's with all the blocks?
Zoho CRM
Zoho CRM is Zoho's magnum opus in the Saas world, and is relied on by over 150,000 businesses across 180 countries. It offers basic contact management functionality, including automation, like converting website visitors into leads automatically.
Its pipeline management features aren't lackluster either, offering users a choice between a standard list view, or an easily-readable chart view as well. Its users also enjoy the ability to create multiple sales pipelines, customize reports, and integrate with third-party software through native integrations and Zaps where the integrations fall short.
But Zoho CRM also has its limitations. For instance, companies are only allowed 1GB of data for the entire organization, and additional data costs extra. The pipeline doesn't feature a drag-and-drop board, which would make quick pipeline management much easier.
Additionally, personalized onboarding costs organizations a starting price of $600, which actually dissuades small-to-medium businesses from enrolling. For contrast, Nutshell's live support, onboarding, personalized webinars, administrator demos, etc., are always free, because Nutshell wants its users to get the maximum value out of its CRM.
Starter: $14/mo
Full package: $52/mo
Notable features: 
Integration with other Zoho apps
In-CRM emailing (limited #/users)
Dashboards and reporting
Integrates with Microsoft and Outlook
Workflow management
Watch out for: The resounding user complaint is that Zoho's support is not very good. Due to this, users report purchasing the software and still not being up-and-running after weeks. Furthermore, getting full use out of the software "requires custom development," even after enrolling employees in Zoho's expensive training.
See also: Nutshell vs. Zoho, a head-to-head comparison
Zoho alternatives
Nutshell CRM
Starter: $19/mo
Full package: $35/mo
Notable features:
Robust sales automation
Flexible pipeline management
Live support, free with every plan
Comprehensive "excel-style" filtering and sorting for leads and reporting
Contact management
Email suite: Automation, templates, workflows
Email marketing: Blasts, pre-made templates, automation
Free onboarding and support
Summary: Nutshell is an award-winning, "sneaky powerful" CRM that helps sales teams close more deals faster. Powerful enough to support any element of your business and simple enough to implement in less than a day, Nutshell is favored among small to medium-sized companies who know better than to overpay for software they'll never use.
Furthermore, Nutshell's features often outshine the competitors' in terms of both usability and comprehensiveness, according to customer reviews.
The Nutshell Marketing "hype trailer."
Nutshell also offers a fully-fledged email marketing suite that integrates directly with CRM data, meaning no copying and pasting email addresses back and forth. In Nutshell, email marketing recipients' activity is displayed directly on their timeline, making communication between sales and marketing teams completely built-in.
Watch out for: Users indicate that the feel of the mobile application doesn't match the PC interface with which they are familiar.
NO CREDIT CARD REQUIRED
Want to kick the tires a bit?
No problem. To see if Nutshell is the right choice for your sales team, start a 14-day free trial today!
LET'S GO!
Salesforce CRM
Starter: $25/mo
Full package: $300/mo

Notable features:
Workflow customization tools
Comprehensive analytics
Marketing leads management
Buyers' journey mapping
Summary: Salesforce is a comprehensive software solution platform centered around its lead management and CRM functionality. With Salesforce CRM and its associated cloud applications it's possible to do just about anything: Customer journey-related custom sales workflows, plugin application builders, and integrations with your existing systems, to name a few. Be warned that the basic setup fee starts around $5,000, but if you want the above-mentioned functionality, your setup will start at $50,000.
Watch out for: Salesforce charges double its enterprise price ($150/user) for the version with unlimited support. According to users, this is because the software is extremely difficult to use and requires constant interaction with Salesforce representatives. Furthermore, very few of the (costly) add-ons actually apply to small or medium-sized businesses.
Required reading: Salesforce contracts, explained: 7 things to know before signing
HubSpot
Starter: Free starter version
Full package: $120/mo (Sales Hub)
Notable features:
Website landing page builder
Customer journey-based workflows
Sales and marketing email template builder
Sales and marketing management tools
Summary: HubSpot is a CRM, marketing automation tool, and customer service hub all built into one. With HubSpot, you can create custom web pages, (not included with the CRM) forms, and emails, and tie them together into complicated, automated workflows. HubSpot works for sales and marketing teams who can afford it, but leaves the rest of its potential customers high and dry.
Watch out for: Don't be fooled by the free version—it's barely more functional than an excel workbook. If you want to use all of HubSpot's features, it's going to cost a small fortune, because HubSpot's true functionality only occurs when two or more full suites are linked together. Furthermore, those who aren't HTML pros will need HubSpot to design their marketing pages for them.
Read the deep dive: Why is HubSpot so expensive?
Copper CRM
Starter: $19
Full package: $119/mo
Notable features:
CRM that relies on Google apps
Google Hangouts-based chatbot
Chrome extension, Gmail inbox, Gsuite app support
Summary: Copper CRM is an interesting approach to CRMs entirely. Copper CRM advertises itself as a "relational CRM" as opposed to a "transactional CRM," and its focus is to exist solely in the Gsuite space to facilitate faster and more effective use of the Google app suite.
Watch out for: Copper is designed for Google users only, so it won't play nicely with any of your non-Google software. Also, Copper CRM's onboarding is expensive and is only included in their most expensive version.
Insightly
Starter: $29/mo
Full package: $99/mo
Notable features: 
Integrates with Gsuite, Microsoft, Mailchimp
Custom dashboards
Sales pipeline builder
Opportunity reports
Summary: Insightly is a CRM favored by companies with straightforward sales processes. Its simple user interface allows for the creation of custom sales pipelines and provides all the functionality needed to manage them. Insightly offers strong filtering that allows large lists to be sorted into manageable groups.
Watch out for: Insightly has extremely pricy onboarding and support plans, without which many of their customers wouldn't be able to use the software. Users also report slow loading times and lackluster or unusable sales reports.
ONE TEAM. ONE TOOL.
Powerful email marketing, minus the headaches
Nutshell Marketing plugs directly into your CRM data, so you can create highly targeted audience segments, track the impact of your emails in real-time, and manage all your communications out of a single tool. Get started for free!
LEARN MORE
Monday CRM (Honorable mention)
Starter: Free
Full package: $16/mo
Notable features: 
CRM sales dashboard
Multiple sales pipelines
Contact management
Summary: Monday CRM is a UI template that makes Monday's project management software look like a CRM, but it's not functional enough to support real sales teams. Monday CRM offers a novel way to view project management data as user interfaces that look like sales pipelines, contact lists, etc., but in most cases it's only one click deep. However, Monday CRM is great for reporting and building custom dashboards—features that the existing project management suite supports inherently.
Watch out for: Users on review sites are quick to indicate that Monday CRM "isn't a real CRM," and at this stage in its development isn't actually worth considering.
Check out the full Monday CRM review: A case of the Mondays: Comparing a CRM template to a real CRM