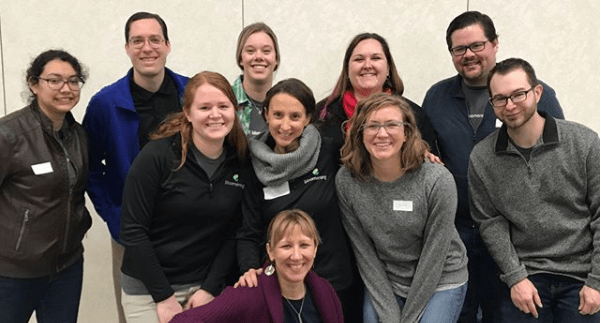 Bloomerang relies on Nutshell to help nonprofits grow.
As a cloud-based recordkeeping software company, Bloomerang helps nonprofits increase donor retention and fundraising revenue. Its donor database solution allows nonprofits to reach, engage, and retain advocates they rely on to achieve their organizations' missions.
It didn't take long for Bloomerang to catch the attention of nonprofits worldwide.
"A year in, we ended up with more leads than we could follow up on," says Jay Love, Founder and CEO of Bloomerang.
The Challenge
Bloomerang was in need of a solution to help keep its sales process organized. As a team of experienced consultants and salespeople, they knew from the start that it would take the right CRM to support and manage the company's growth.
We don't have large budgets for technology or training, so finding a CRM that was intuitive and simple for anyone to learn on their own was vital for us."
‍
— Jay Love, Founder & CEO, Bloomerang
The Solution
Bloomerang tried one CRM solution, but it wasn't the right fit. After researching and evaluating various CRM options, Nutshell was their top choice.
"A major selling point for us was Nutshell's integrations," says Steven Shattuck, VP of Marketing at Bloomerang. "About 70% of our communication is done through Google Mail, so as you can imagine, a seamless integration between our email and our CRM was absolutely critical."
Three years later, Bloomerang has no regrets on switching to Nutshell.
"We love the results and haven't looked back since," says Love.
Today, Bloomerang uses Nutshell to manage its sales pipeline, from getting and qualifying a new lead through closing a new customer.
To the Bloomerang sales team, Nutshell's custom reports are a game changer. By having the ability to see all active leads, new leads, and leads for the week, each sales account executive knows which calls to make and what conversations to have in order to build longer lasting customer relationships.
The Results
With Nutshell, Bloomerang can focus their time on what they do best: Helping nonprofits.
Since using Nutshell, we've been averaging about 100% revenue growth per year. We've also helped increase donor retention rates for our customers."
‍
— Steven Shattuck, VP of Marketing, Bloomerang
"We pool all our current customers' retention rates and compare them with the national average to see if our customers are achieving higher retention rates," says Love. "Our customers win every time."