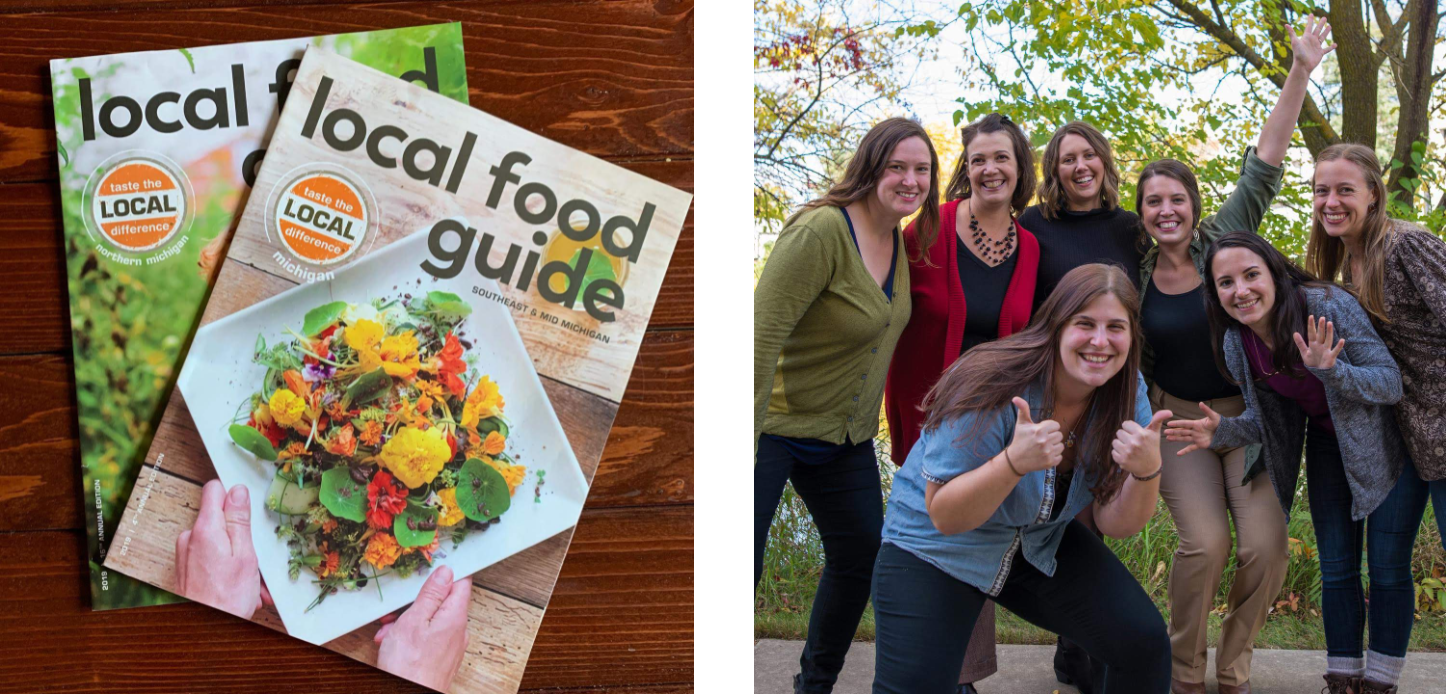 Taste the Local Difference works to change the culture around local food by promoting the importance of buying and sourcing locally.
TLD is a Michigan-based food marketing agency that provides local food purveyors with resources to help them grow their own businesses. They foster relationships between nearly 2,000 farmers, brewers, restaurants, and grocers across Michigan. I sat down with Emma Beauchamp, TLD's Communications Manager, to learn more about how their team works to achieve this mission.
How it all began
Emma has been with TLD since 2016, but the organization was founded back in 2004. Like many other small businesses, they've seen their work continue to grow and change over time. TLD started as a farm directory spanning five counties and has since grown to 48 counties. In addition to farms, they now include restaurants, specialty producers (wineries, breweries, sauce makers, etc.) and other local food businesses.
"The project started in Traverse City, Michigan; we made a big list of all the farms in the five-county region and offered directories to the masses," Emma says. "We went through a few different iterations between 2004 and 2014. Now we're really focused on figuring out what local food businesses need and how we can best help them, because running a small business is tough."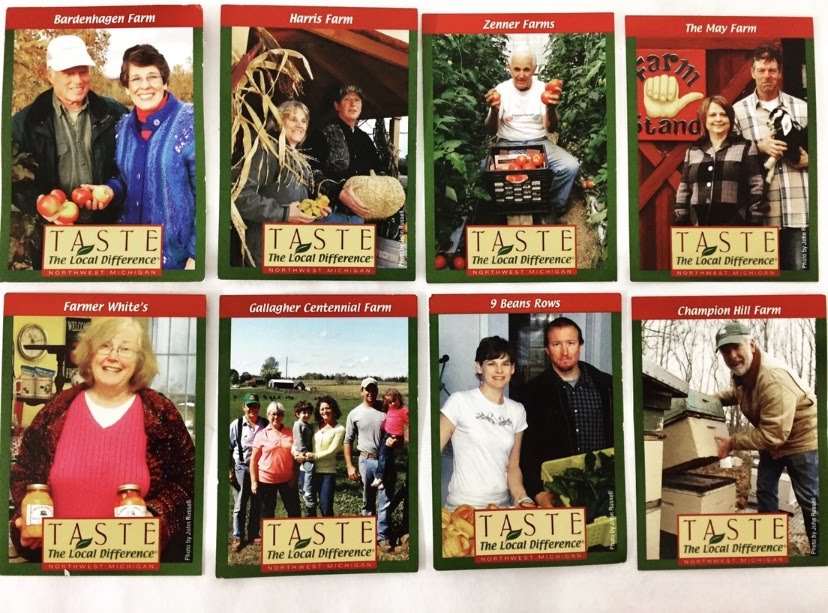 What does TLD do today?
Today, TLD works with over 1,700 partners across Michigan, a mix of farms, restaurants, farmers' markets, specialty producers, and retail stores that all want to highlight their dedication to local food. "It's a lot of fun connecting [our partners] all together, because they all depend on each other so much," Emma says.
Local farms depend on restaurants to buy their produce and restaurants need reliable sources of fresh food from growers. Those same farms also sell their produce to grocers, who in turn sell it to the local community. TLD has found that these businesses thrive when they have strong partnerships with local businesses that provide the other half of the "growing food and feeding people" equation.
Emma told me that a key part of their mission is to "create collaborative partnerships and to celebrate both local food and the people that bring it to the table throughout the state. We're all about relationship building."
TLD provides its partners with specialized marketing solutions to help their businesses build brand awareness, increase revenue, and find new market connections. Some of these solutions include digital advertising opportunities, design help with promotional materials, and professional photography.
TLD also highlights partners in their Guides to Local Food, which are produced each year for different regions in Michigan. This combination of marketing resources that TLD provides its partners and the exposure that TLD generates for them helps partners continue to grow and scale their businesses.
So how does the team of nine manage all of those important relationships and offerings, you might ask? They use a great CRM, of course!
"We have so many partners and we really wanted to have a customer relationship management system," Emma says.
It's super helpful to be able to put everything all together in one spot. Nutshell makes a lot of the connecting and keeping track of all those partnerships so much easier."
What does success look like for your team?
Everyone's definition of success is different. Taste the Local Difference's team works so closely with other businesses that their success can be measured through the success of those partners. One of those partners, Tom's Food Markets, is dedicated to sourcing from local farms in northern Michigan.
TLD has made it easier for Tom's to source and highlight local produce from area farmers, which helps them "stick to their core tenets of being part of the community" and serve Traverse City in ways that big-box chain grocery stores can't.
For TLD, success is defined by their partners' business longevity, exposure, and growth. And most importantly?
"Letting our partners succeed on their own. We're by no means taking over their business and changing their whole strategy. We're just working to alleviate some of the things they might not have time for."
The team at TLD are very excited by the growth they're seeing with their partners and the businesses they work with. They're deeply invested in these relationships and Emma describes her team as "very inspiring, because everyone is really self-motivated and interested in these places that they work." Want to learn more about TLD's partners and their stories? Check out customer stories on their Local Food Companion!
How does Nutshell help?
TLD has been using Nutshell to keep track of their relationships since 2016. According to Emma, "Nutshell really plays to what we're trying to do to create relationships and maintain them." She went on to say that "having something that helps us keep track of our sales and keep track of everyone's information is just the perfect fit for us."
Nutshell has grown into a powerful, robust tool for sales teams, but our roots are in relationships. Our goal is to help you do good business with your clients and TLD has found that Nutshell provides "a sustainable and easy way to develop authentic relationships and reach out to people."
Here at Nutshell, we have a team focused on growth and one of our early slogans was "grow great things." The TLD team is also very focused on growing their business, which we all know can be hard to measure without the right tools. TLD does all of their sales tracking in Nutshell and rely on our built-in reports to "see how much more money we need to reach our goals and understand what's working."
What would you tell other teams considering Nutshell?
"Nutshell is easy to use and it looks nice. It works really well to adapt to both the user and also to the organization, so that you can modify it to match your workflow.
Taste the Local Difference uses Nutshell because it increases our efficiency in both maintaining and creating leads, helps us track sales, and set goals. It's really helpful to keep all that information in one place so that you can see where you stand with certain businesses and how you can continue to grow."
Do you want to explore how Nutshell can help your business grow? Reach out to us! We'll be glad to help.
See Nutshell in action!
Try Nutshell free for 14 days or let us show you around before you dive in.