Before James Miille co-founded Superfine!, he was just another struggling artist waiting for a millionaire to show up.
Miille and his partner Alex Mitow were producing pop-up events in New York City as well as showcases of Miille's own work. And honestly? It wasn't going that well.
"I was doing a solo show in New York, and someone I knew said he had a millionaire friend who was going to come and buy all of my $200 prints," Miille told Nutshell. Obviously, the mysterious wealthy benefactor never arrived, which was maybe the first sign that Miille was going about this the wrong way.
"We weren't targeting the right audience," Miille said. "We were just kind of waiting around for a small handful of millionaires you could count on one hand."
Of course, there were other speedbumps on Miille's path to becoming a successful artist (or at least a self-sustaining one), which anyone who's ever tried to create art for a living can relate to.
"I exhibited in a couple of art fairs where they invited the typical art crowd that dresses really cool but isn't there to buy art," Miille said. "Not even something for a hundred dollars—like, literally nothing. And the whole time, the gallerist is there tucked away behind a laptop and they won't even look up to say hello to you. There's just so much ridiculousness in the art world. We started Superfine! as a way to counter all that."

The Superfine! co-founders: Managing Partner James Miille (left) and CEO Alex Mitow (right).
Buyers, not browsers
Founded in 2015, Superfine! is a contemporary art fair that connects emerging and mid-career artists with collectors who have the motivation and means to purchase their art. Currently hosted in six major American cities, Superfine!'s fairs seek to dramatically improve the art fair experience for both the exhibiting artists and their buyers.
"On a qualitative level, our fairs are more fun than traditional fairs," says Miille, who currently serves as Superfine!'s Managing Partner. "There are night-time parties, live music, artist Q&As, and other features that augment the experience for the fairgoer. Everything we add to the events is designed to get people interested and excited to collect art."
Unlike traditional art fairs that rely heavily on word of mouth and personal relationships to draw attendees, Superfine! invests heavily in digital marketing to promote their fairs, and focuses their efforts on attracting the right kind of buyers for their exhibiting artists.
We're targeting a younger audience of 26–45, with a household income of at least $120,000 per year. It can be hard for contemporary artists to find that niche where the potential buyers are young enough to resonate with their artwork, but also have the means to collect it. We help to bridge that gap."
In order to ensure that their exhibitors are successful, Superfine! provides artists with guidance on curation and sales to maximize the profitability of their appearances, and they don't take commissions on work sold, charging the artists only for booth space. They also work very intentionally to showcase the kind of artists that art buyers will be excited about, capping each fair at 80 exhibitors who have been screened and onboarded primarily by Miille himself.
"I take sales calls throughout the day, interviewing artists on the struggles they're facing in their business endeavors and seeing if there's a good fit for them exhibiting at Superfine!," Miille says.
It's really fulfilling to speak to these artists and get to know what they're dealing with on a day-to-day basis. No one is really asking them the tough questions, where they have to think through the business and marketing side of their art. And when we start working on it together, they're often really excited and appreciative."
"The Goldilocks of CRM"
Superfine!'s business model is based on its ability to balance two very different sales pipelines. On one side are the artists looking for booth space, and all the applications and screenings that Superfine! has to manage as a result. The other side is the attendee pipeline which is focused on attracting ticket-buyers.
Before he discovered Nutshell, Miille tried using Salesforce to track his communications with potential exhibitors. Big mistake.
"Salesforce was annoying for a few reasons," Miille explains. "It took about a month just to learn how to use it, and that actually caused a huge dip in our sales. Even when we did get the hang of the product, it felt like we weren't using a fraction of what it offered, but also that we didn't need any of those other features anyway. Plus, it never really made our sales more consistent. I think I might have had some better sales weeks before using Salesforce."
Eventually, the stress of using Salesforce discouraged Miille from using it consistently, and he went hunting for a better solution. Thankfully, he found Nutshell.
I looked through a list of 10 or 15 different CRMs and Nutshell seemed like the most natural fit," Miille said. "The interface was beautiful, it looked really intuitive, and it just seemed like it wouldn't be a nightmare to use. A day or two into the trial I was already using it as an integral part of our business."
"One advantage of Nutshell is being able to see everything on the dashboard in a way that makes sense," Miille continued. "Salesforce was too much and too little at the same time. Nutshell is the Goldilocks of CRMs. I'm able to see my quotas and know exactly what I should be doing at any moment. If I ever had to hire another salesperson, I know I could just throw them on Nutshell and they would figure it out in a couple of days."
Miille uses Nutshell to track artists from their first communication to purchase, as well as nurture them after their first exhibit. "I make a task to follow up with them in three months to see if there are any other future fairs that would be a good fit for them, and put them on MailChimp lists through Nutshell so they get content throughout the year while they're waiting for the next exhibition," he says.
Unlike his experience with Salesforce, Miille says that Nutshell has resulted in Superfine!'s sales growing, not shrinking.
"Right now I have a $25,000/week quota for artist sales," Miille says. "Since artists' booths in the fair cost anywhere from $2,000 to $5,000, hitting that number means bringing on five to 10 artists every week. Because Nutshell is so intuitive and keeps us on track, it's making our sales a lot more consistent. Before, a good week would be $12,000. Now a bad week for us is $12,000, and a good week is $40,000."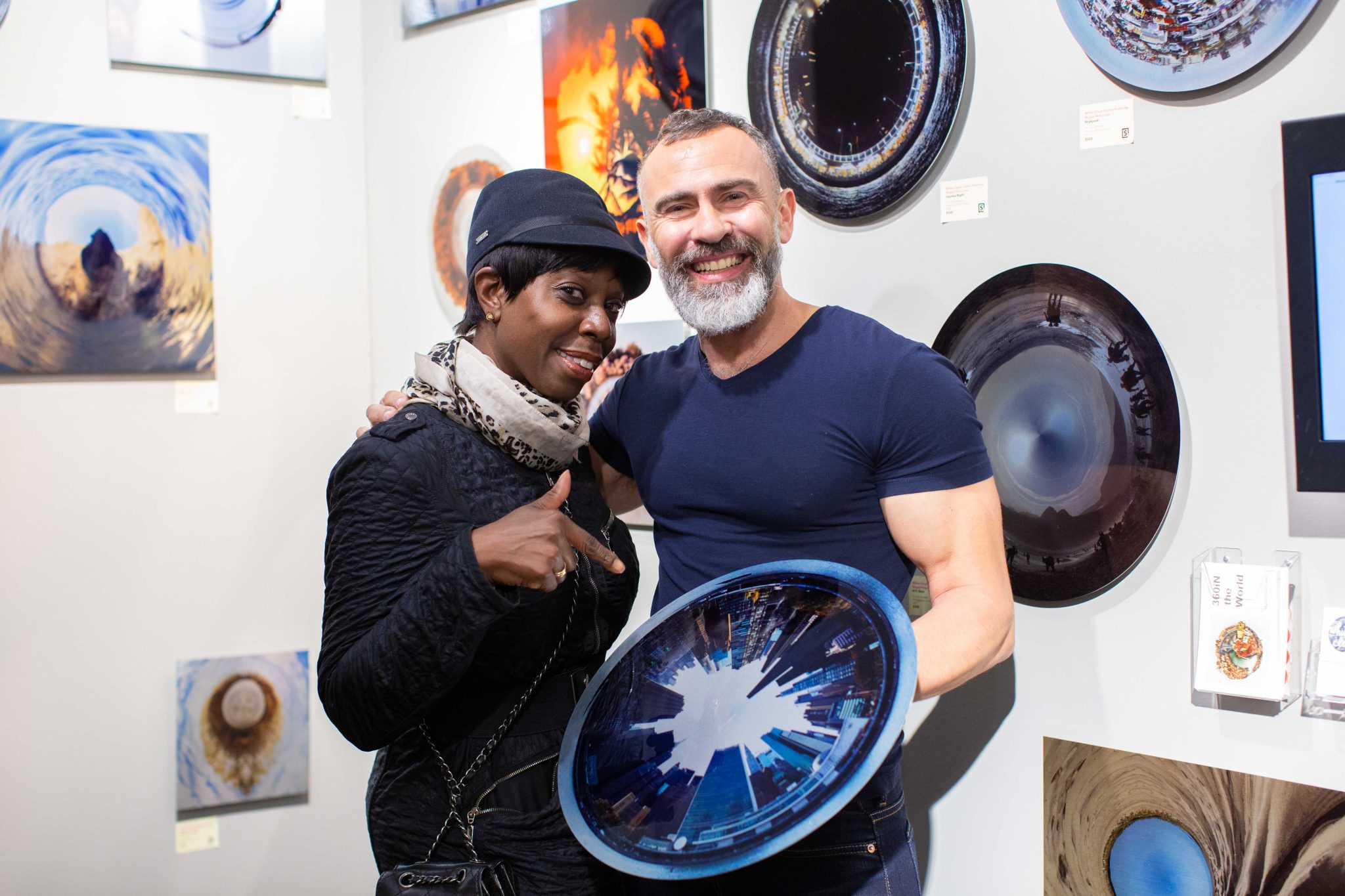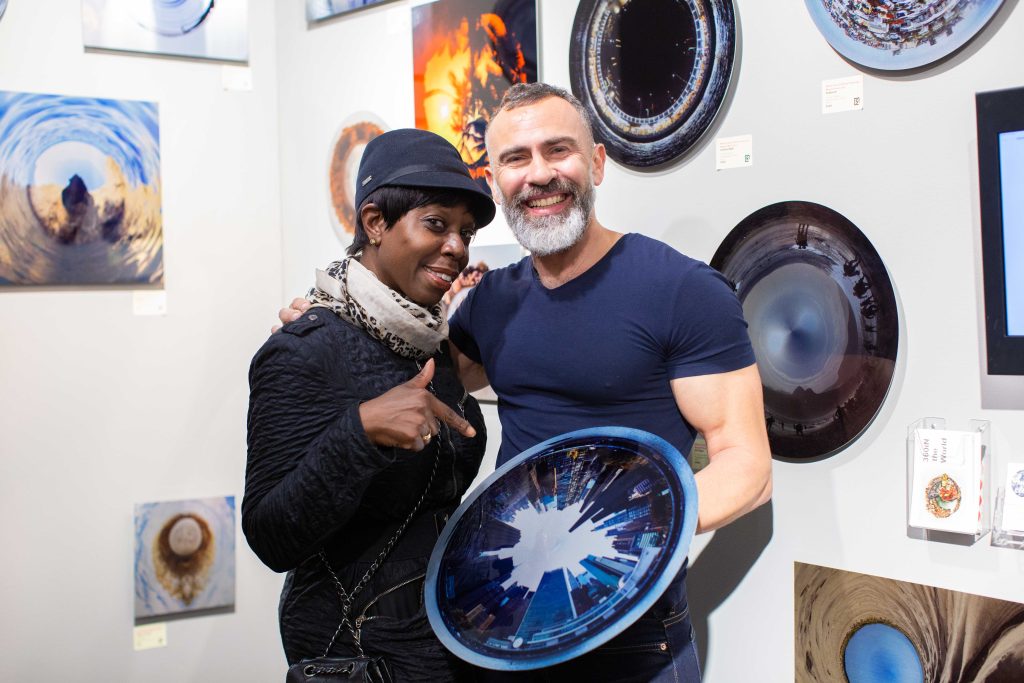 Right on target
Over the last year, Superfine! has expanded to three new cities, adding Chicago, Seattle, and San Francisco to their existing markets of New York, Washington D.C., and Los Angeles. "We're really excited about that in terms of revenue," Miille says. "We're on track right now to double our revenue from last year."
After four years of hosting art fairs, the Superfine! team has learned that success is largely data-driven. "A lot of other fairs rely on lists of collectors that they're partnering with, or high-end institutions or museums," Miille explains. "We do some of that as well, but it's not what we rely on. For us it comes down to the data gathered from the artists and visitors coming to the fair as well as our sales trends, then making adjustments based on that—rather than based on optics or what we think the fair should be."
To that end, Superfine! uses Nutshell to evaluate leads, their sources, and their success rates, and uses these insights for future sales planning and to choose their marketing channels appropriately. "Is a certain source working out? Is it bringing a lot of leads but not necessarily qualified leads?," Miille says. "With Nutshell, we can look at all of that in one place, make adjustments, and get to where we need to be."
Most importantly, Nutshell has helped turn Superfine!'s sales efforts into a reliable, successful formula. "Because of the automated pipelines, our sales process has gone from throwing a ball up in the air and seeing where it lands to hitting a dart right on target," Miille says. "I don't have to wonder, 'Okay, now how should I write this particular email to convince this person?' I have a system now, it's automatic, and it makes my life a lot easier."
See Nutshell in action!
Try Nutshell free for 14 days or let us show you around before you dive in.