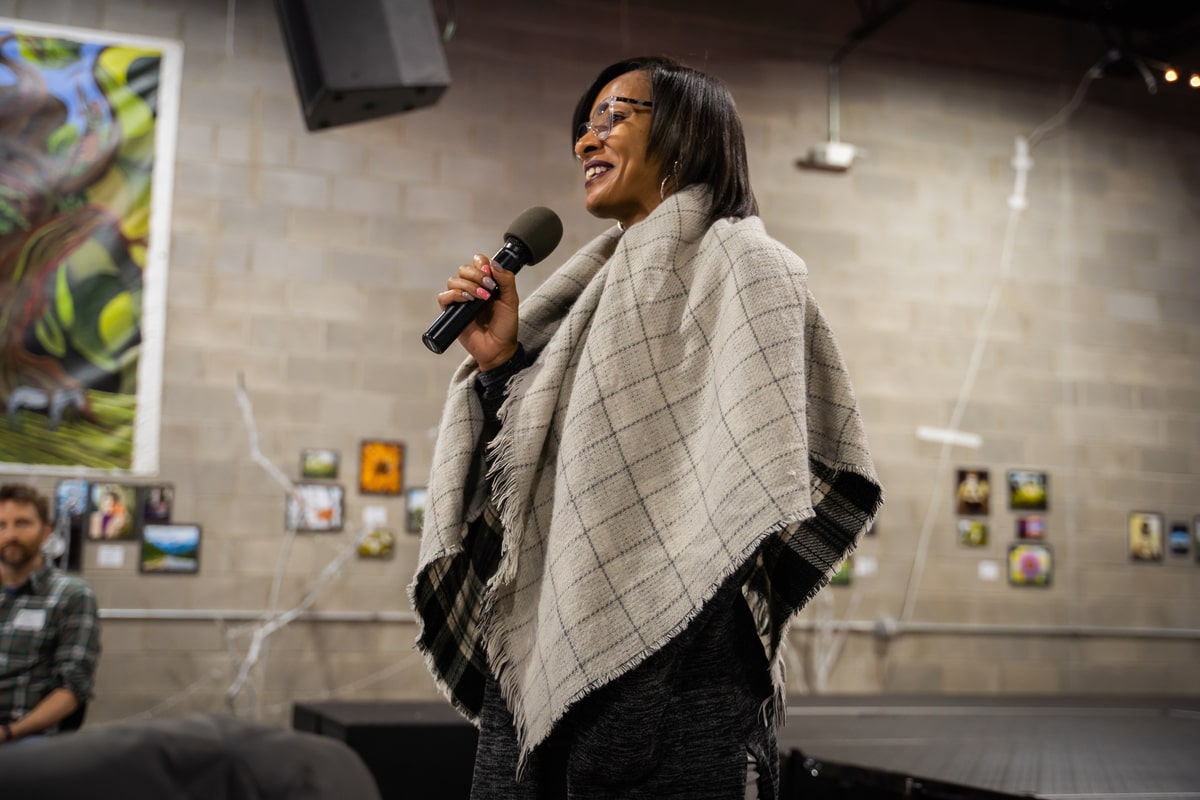 For nonprofit organizations, success is measured by the impact they have on the world around them.
NEW is devoted to making those organizations as successful as possible.
Founded in 1993, the Ann Arbor, Michigan-based nonprofit consulting firm equips mission-driven people, organizations, and communities with the tools necessary to achieve their visions of a just and thriving society.
"We're both a nonprofit ourselves, and we consult with fellow nonprofits and other mission-driven organizations to get them closer to realizing their visions," says Will Jones III, the Relationship Manager at NEW. "We've worked with organizations of all different sizes and all different areas of focus, but we're best positioned to help organizations that have had a couple of years of experience in working towards their goals, and are now trying to deepen their impact and take that work to the next level."
NEW's services cover a wide range, from strategic planning to back-end support. Their primary focus is organizational development, which includes executive coaching, board development, and creating cultures of belonging through anti-racism and diversity, equity, and inclusion workshops. NEW also offers IT, finance, and bookkeeping services for their clients, and provides office and meeting space to nonprofits at their headquarters in Ann Arbor.
The last major piece of NEW's work is their learning communities, such as their monthly Centering Justice virtual gatherings and Leadership DELI, all of which bring nonprofit leaders together to share their own perspectives and engage with new ones.
"What makes our learning communities special is the diversity of experience and diversity of sector, which helps folks think about things innovatively," Jones says. "What can I learn from the people who are doing housing and homelessness services that I can apply to my literacy program, and vice-versa? There's always some little connection that you may not have thought about that emerges once we're all in a space together."
"Good conflict"
Will Jones III joined NEW as a Program Coordinator in 2018 while completing his MBA at Eastern Michigan University, and had long been interested in social entrepreneurship and mission-driven work.
I knew from the jump that I wasn't going to go to business school and then come out and just work for the buck," Jones told Nutshell.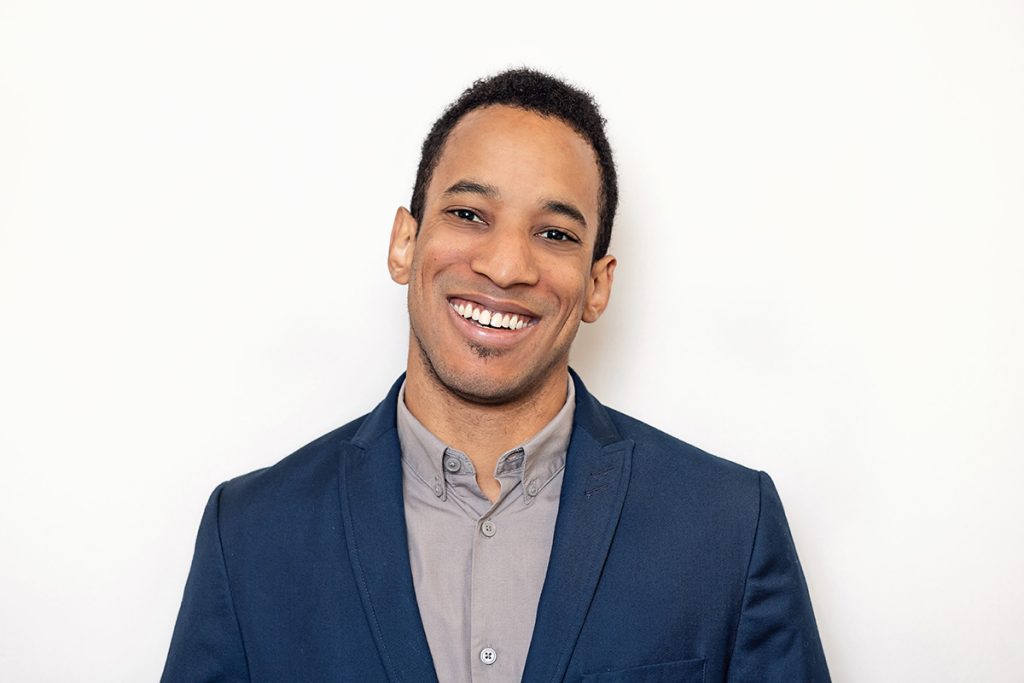 Since July 2019, Jones has served as NEW's Relationship Manager, a role that covers public communications as well as donor nurturing.
"On the communications front, I manage our social media, our newsletter, our website—all of those channels where our organization is speaking to a large group of stakeholders at one time. On the contributions side, I'm writing grants, working with individual donors to help bring in monthly contributions, stewarding those relationships, and then putting on the community events that bring all of our stakeholders together."
It's a lot of ground to cover, especially since Jones is the only Relationship Manager on staff. "That's nonprofit life," he says. "Folks are accustomed to being a department of one."
What keeps Jones at NEW is the culture, in which each team member is given a significant amount of agency to operate in their roles.
"We all work together to make things happen. That doesn't mean that everything is perfect and we always agree, but we have a culture that allows us to be in good conflict. We can think differently about things and still work together well to meet the needs of our community."
How NEW found Nutshell
When Jones first arrived at NEW, the team was relying on CiviCRM, a CRM specifically designed for nonprofits which they had essentially inherited from a former team member.
"To its merit, CiciCRM is designed to be very customizable for your organization's needs, but the knowledge on how to use it was mainly housed with one individual on our team who had migrated out," Jones said. "The lift required to re-learn and re-engage with the system was just so heavy, and I realized that we had built out our account in a way that was not serving us anymore. It was kind of like, 'Okay, this is a mess, and we need something simpler. We need something that's more streamlined, easier to visualize. What can we do?'"
Jones and his team began exploring some new options, including Salesforce, HubSpot, and DonorView, before NEW's President and CEO Yodit Mesfin Johnson suggested giving Nutshell a look after hearing about it through the local Ann Arbor community. What caught Jones's attention immediately was Nutshell's user-friendliness and design aesthetic.
"User experience is important, because if my team doesn't use the software, then we're not going to get the information out of it that we need to," Jones says. "CiviCRM just wasn't a visually stimulating platform, and it was complicated for our team, so people stopped using it. But when somebody logs in to their Nutshell dashboard and can quickly see everything they need to get done that day, and it's bright and vibrant, and there are different colors to engage you, it makes a difference.
"Plus, we have an inter-generational team, so we had to think, "For the folks here who are less tech-savvy, is this something that's going to be easy enough for them to drop into and get used to? That was a huge selling point in Nutshell's favor."
The other difference-maker for NEW was that Nutshell could be customized to track the various efforts Jones and his team needed to stay on top of.
"I can make pipelines for my development work, my consulting team has a pipeline, my bookkeeping team has a pipeline, and everyone in the organization can see all those interactions," Jones says. "Any of us can go to a person's profile and see the various leads associated with that person and who's logged activities with them. We needed to be able to understand the ways in which a client interacts with all of our departments, and Nutshell made it very easy for us to do that."
This level of visibility into their customer interactions—"who's doing what with whom and when," as Jones puts it—helps the NEW team identify valuable opportunities and offer targeted, relevant communication.
"For example, if somebody comes to one of our events and makes a donation, I can see if they've come to other events and what else they might be interested in," Jones says. "That's really helpful for the relationship management side, because the last thing that people want is to get bombarded with things that they may already know about or may not be interested in. Having that holistic sense of how folks are engaging with NEW makes our outreach more worthwhile."
How a bad situation made NEW better
NEW's long list of mission-driven clients has included organizations such as Big Brothers Big Sisters, the Humane Society of Huron Valley, and We The People Opportunity Farm, an urban farm in Ypsilanti, Michigan, that gives formerly incarcerated men and women an opportunity to have a meaningful job in their community.
But like so many nonprofits, the impact of the COVID-19 pandemic threw NEW's operations into a period of uncertainty.
"When COVID first hit, it was drastic for us," Jones says. "We weren't really doing any virtual programming at the time, and we lost about 80% of our earned revenue. A lot of organizations just needed to pivot, and direct resources that they were putting into professional development to other places. But thankfully, things like the PPP loans have helped with the cash flow of the organizations we work with, and now we're in an abundance of work, particularly our racial justice work, which has become a bigger focus for many organizations over the past year."
Having to adapt their services to the virtual space made NEW take a deeper look at the value they were providing, and Jones believes it sharpened their offerings overall.
"In a lot of ways, our team has gotten increased clarity on what makes the time we spend with our clients worthwhile. Before COVID, we might have someone standing at the front of the room with a PowerPoint and talking at folks for an hour and a half, maybe with a few opportunities for questions and activities. We realized pretty early on that folks did not have the attention span for that on Zoom, to sit for that long and listen to somebody talk while they could be distracted by Facebook, their kids, their dogs, being hungry, whatever it is.
"As a result, we retooled our programs so that a lot of the information-sharing happens asynchronously, where we're giving you webinars, articles, and resources ahead of time. And then, when we're actually in-person together, we can better leverage the time we have with each other, asking questions, sharing stories, sharing reflections, and bouncing ideas back and forth. That's just one way this terrible situation has helped us get better at the work we do and make things more valuable for everyone involved."
We've bounced back tremendously, and I'm very grateful to all the clients who continued to think of us as a resource through this time, and to my team for being resilient enough to make those pivots in order to make sure our programming was still valuable for people in the virtual space."
‍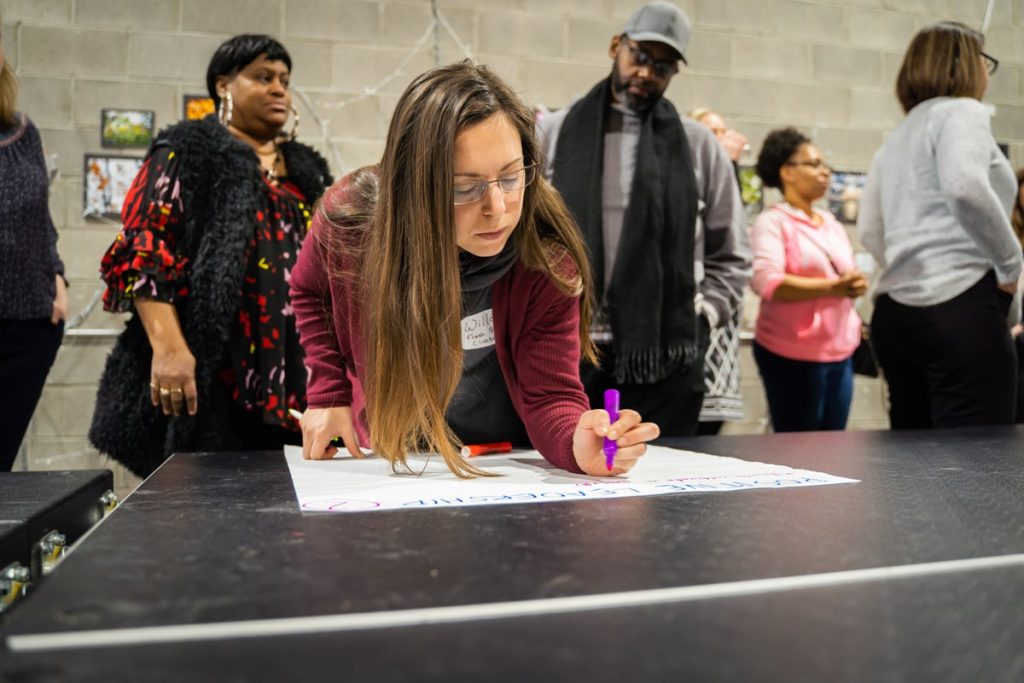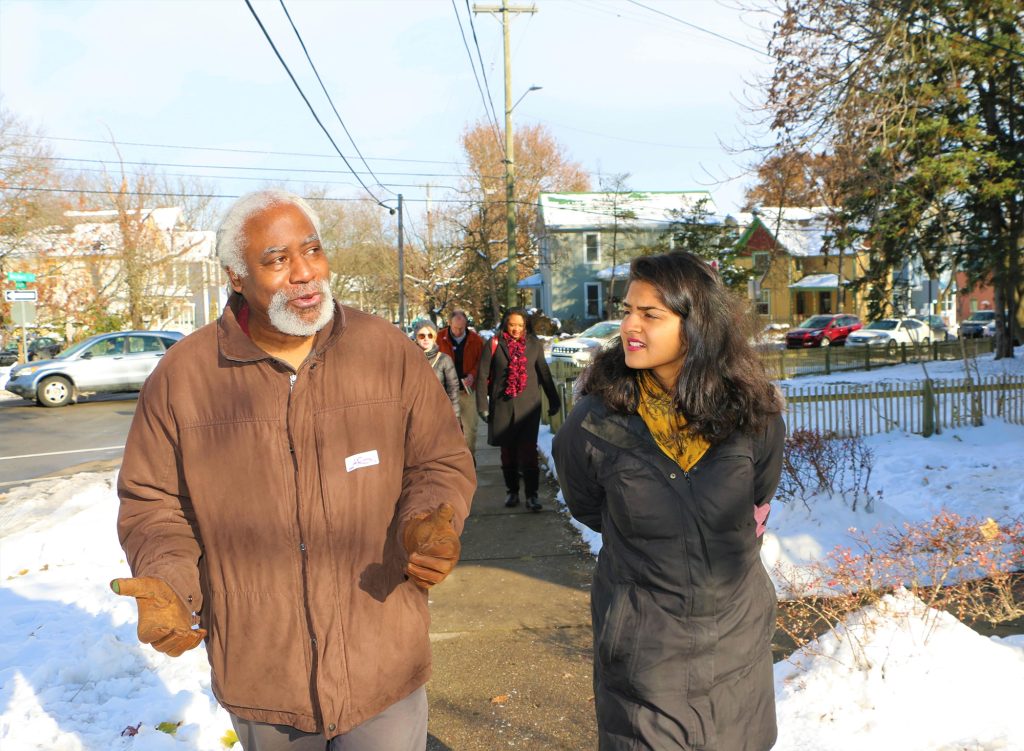 Transformation is the goal
NEW's top initiatives to serve their clients in the year ahead include expanding their Champions for Change leadership community, which focuses on advancing racial justice in the nonprofit sector and will enter its third year this fall. NEW also recently launched a financial resiliency community to help nonprofit finance leaders better react to the unexpected.
"We want to get our organizations out of a place of fragility when crisis happens," Jones explains. "All of us were affected by the pandemic last year, and a number of our peers had to shut down or furlough their staff. So how can we set ourselves up to not have to do that when the next crisis happens, knowing that there will always be a next crisis at some point in time? This cohort brings different financial leaders together to share different techniques, tools, and reflections from each other's experience."
As for growing NEW itself, Jones says the organization's biggest goal this year is to move from one-off engagements to a more holistic way of providing services.
"Because of the nature of the nonprofit sector, we tend to work with folks on specific projects at a specific moment in time," Jones says. "But once we get into that work, we often discover that the client has other needs. For example, you might bring us on to help get your board more engaged, but maybe your financial statements aren't in good shape—so how can your board make good decisions if they don't know where you stand financially? What would it look like for us to be able to work more holistically with a client and say, "Let's look at your books, let's look at your board, let's look at your IT, and let's look at your organizational culture, all over the course of X months.
"That might require more partnerships with foundations and funding partners, because our nonprofits typically can't afford to do all of that work at one time. But that's what we're going to be working towards over the next year or so: How can we transform organizations as opposed to making tiny, incremental improvements?"
*****
For more information on NEW's services for nonprofits and other mission-driven organizations, visit new.org.
You may also be interested in…
– Nutshell's pipeline worksheet for non-profits
– How McSweeney's uses Nutshell to build relationships with donors and subscribers
– How Eclectic Music successfully pivoted to virtual programming during the COVID pandemic
See Nutshell in action!
Try Nutshell free for 14 days or let us show you around before you dive in.